Lemon, thyme and garlic roast chicken
The lemon, thyme and garlic give the chicken great subtle flavours.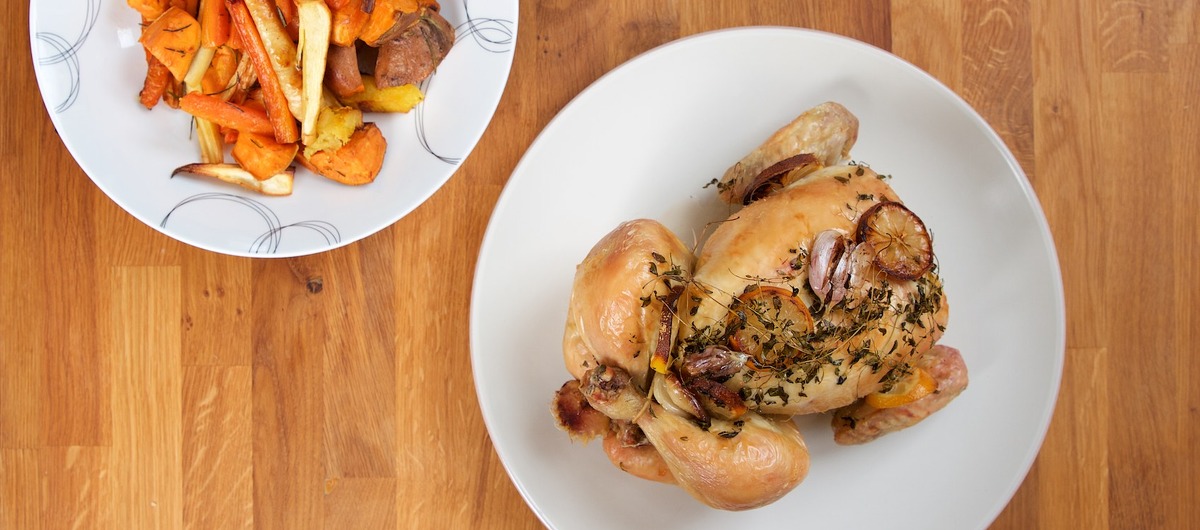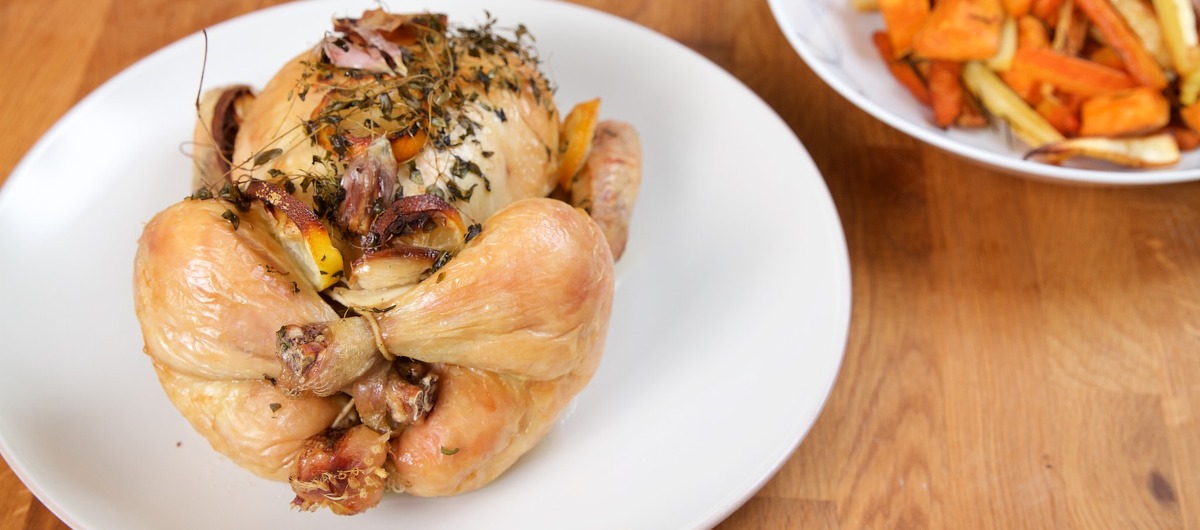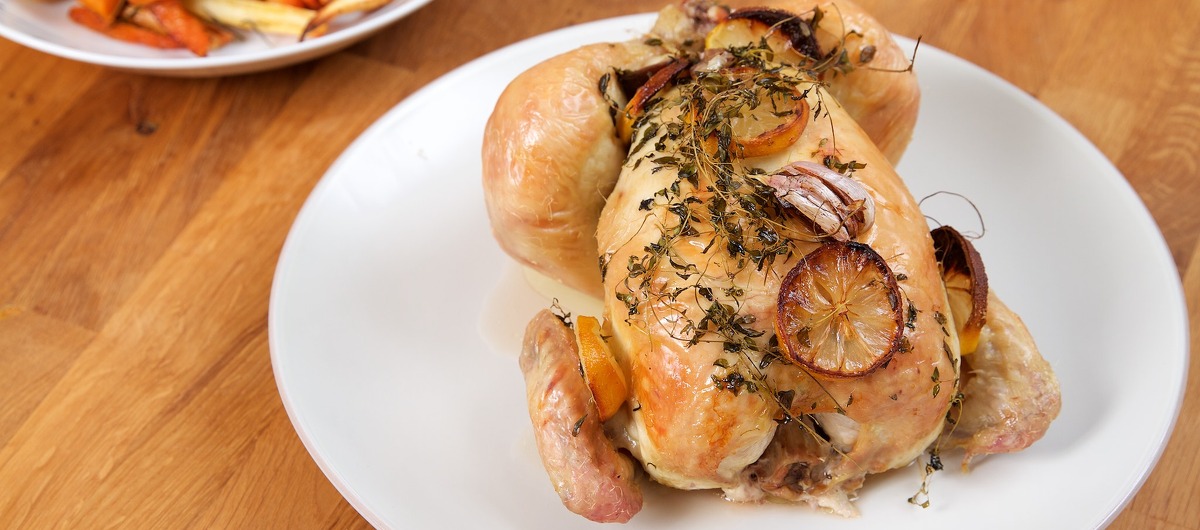 Ingredients
Method
Preheat your oven to 190C
Place the chicken into an overproof dish
Cover the chicken in the lemon slices, thyme and garlic and place in the oven. The time it takes to cook will depend on the size of the chicken. You will need to cook the chicken for 20 minutes per lb (450 g) plus 10-20 minutes extra. When it is cooked the juices should run clear when a knife is inserted into the centre of the chicken.
Carve and serve with steamed vegetables, roasted root vegetables or anything else you fancy!
Reviews, Tips and Questions
Write a review
You need to be logged in to write a review.
Reviews
There are no reviews for this recipe yet.