Roasted root vegetables
A great side dish for fish or meat.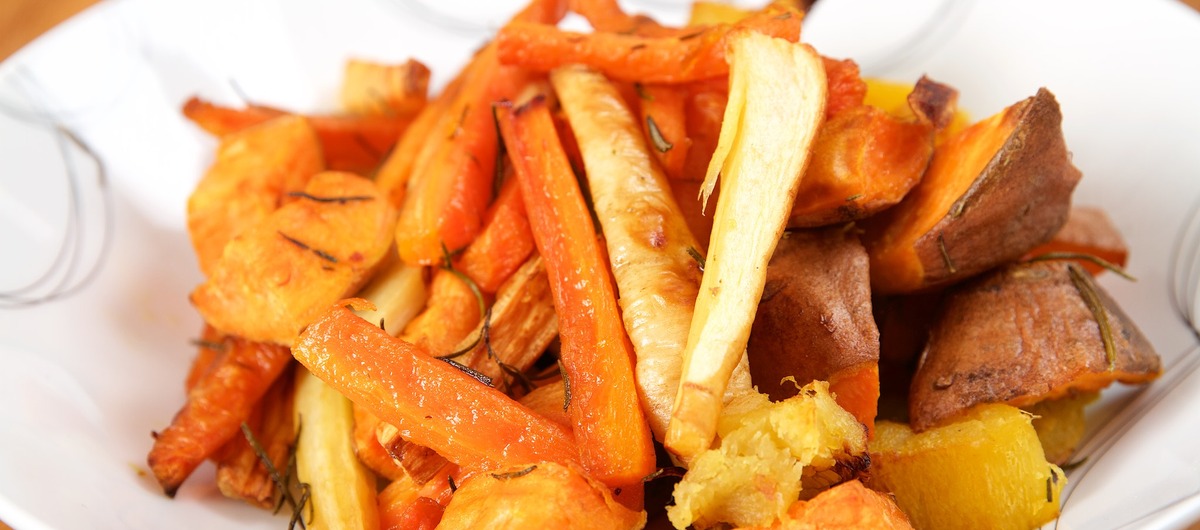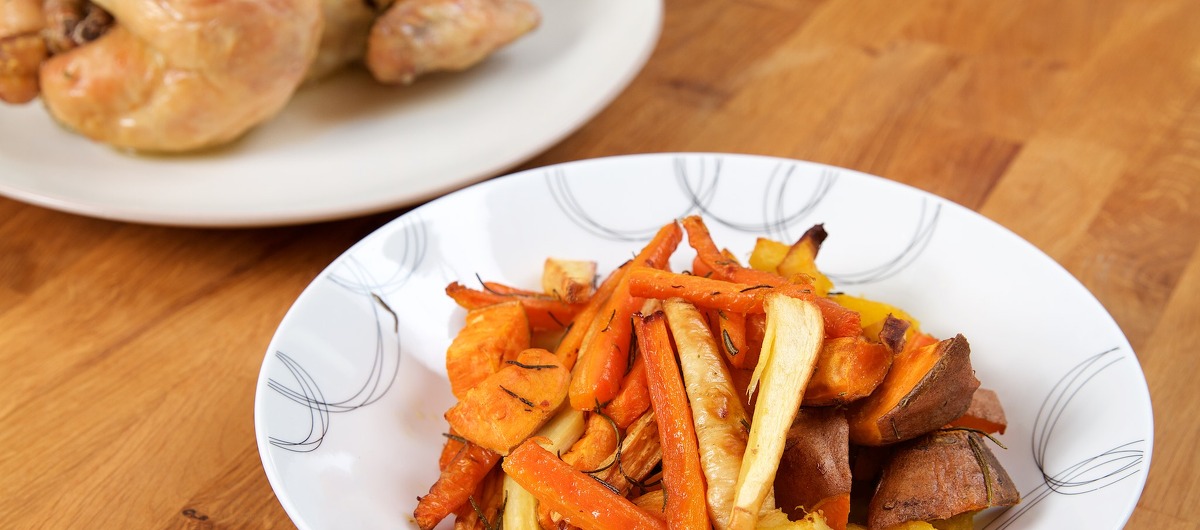 Ingredients
Method
Preheat the oven to 180C
Peel and chop the vegetables and place them in an ovenproof dish. Put in the oil and herbs (if using)
Put in the oven for around 30-45 minutes (how long they take will depend on how small you chop the vegetables). Check them regularly and stir to ensure all the vegetables are coated in the oil
When they are done they should be soft and turning a golden brown colour
Serve with roast chicken, duck, or any other meat, nut roast or anything else you fancy!
Reviews, Tips and Questions
Write a review
You need to be logged in to write a review.
Reviews
There are no reviews for this recipe yet.