Quick plum and coriander chutney
This chutney is ready in minutes and is great served with duck.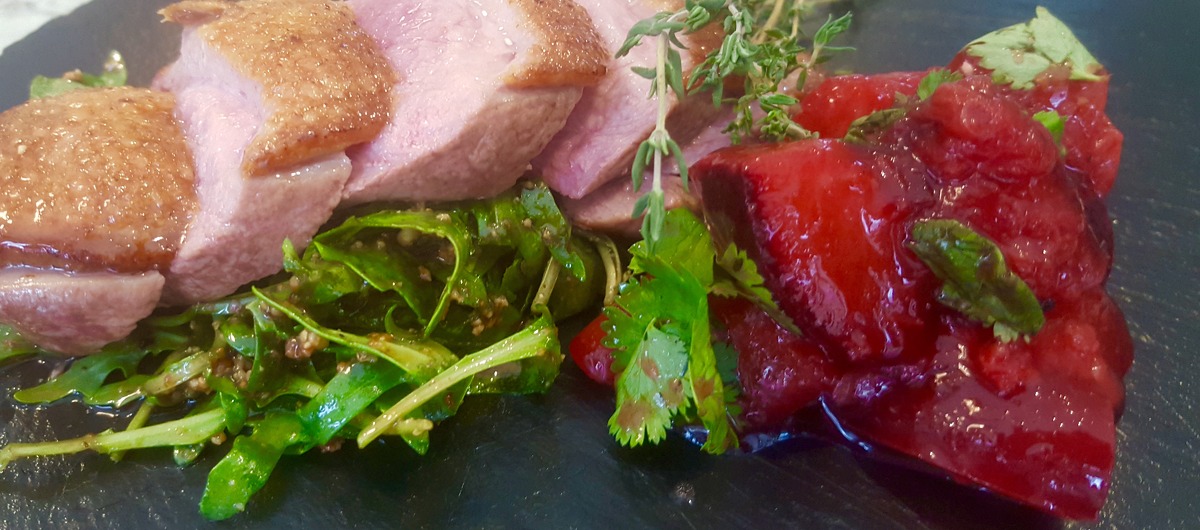 Ingredients
Method
Cut the plums in half and remove the stones




Then cut into four pieces




Add all the plumbs to a pan with the brown sugar and heat gently until they start to simmer in their own juice




Gently stir once – cook for about 3 to 4 mins




Take off the heat and leave to cool in the pan




When cool, transfer from the pan into another container




Chop the coriander and fold in gently to the plums
This chutney is great served with duck breast.
Reviews, Tips and Questions
Write a review
You need to be logged in to write a review.
Reviews
There are no reviews for this recipe yet.