Support and help
There's nothing wrong with receiving support and help if you feel like you need it.
A good place to start is by speaking to family or friends and your doctor. Many Crohn's and colitis or mental health charities also provide support via phone services.
In the coming months we will be adding more information about the support and help available, but in the meantime here are some articles to help you understand a bit more about counselling options.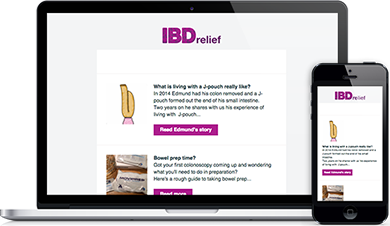 Find this article useful?
Why not sign up to our mailing list and receive regular articles and tips about IBD to your inbox?