Five spice pork
This quick pork dish tastes great with a side of steamed or roasted vegetables or rice.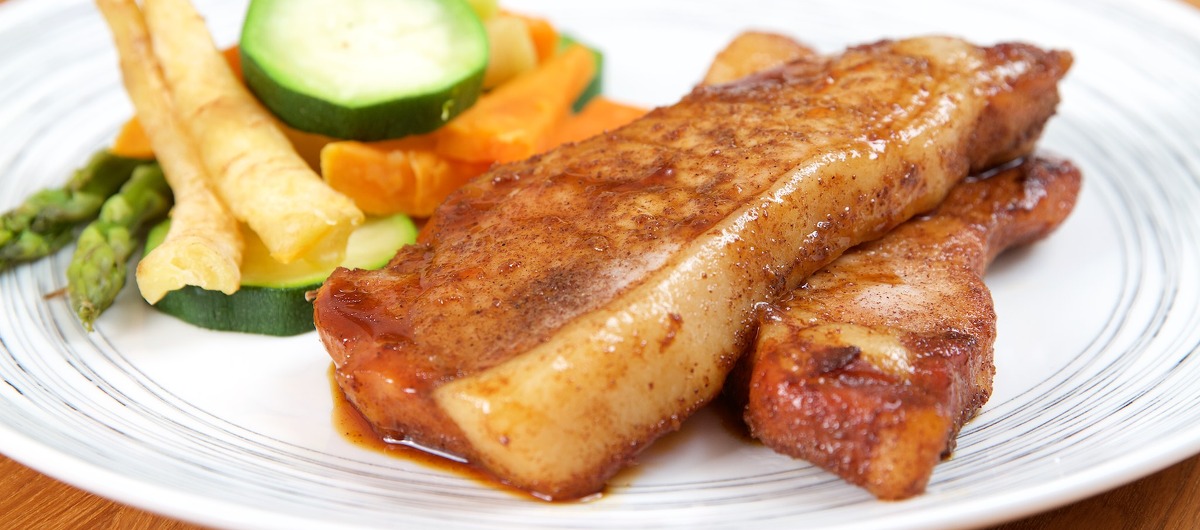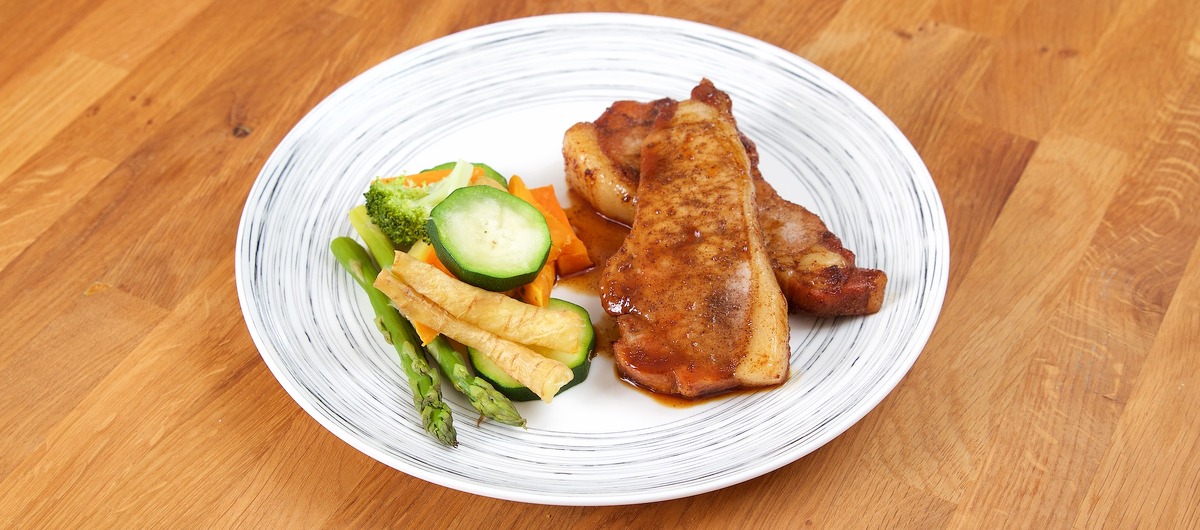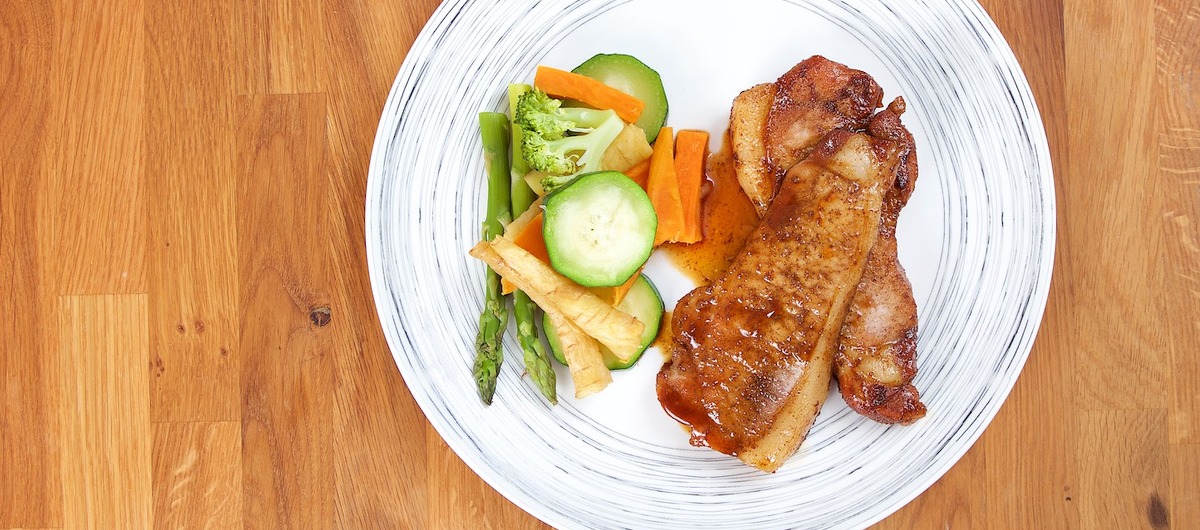 Ingredients
Method
Preheat the oven to 190C
Mix together the honey, tamari and five spice in an oven-proof dish, add the pork steaks and coat them in the sauce. Cook in the oven for 20 minutes
Once the pork has cooked remove from the oven and plate-up the steaks
Mix the cornflour with a little water and add to the sauce left in the bottom of the pan. Heat for a couple of minutes over a hob (ensure you are using a pan suitable for this) stirring. The cornflour should thicken the sauce a little
Pour the sauce over the steaks
Serve with steamed vegetables, stir fried green vegetables, roast vegetables, mashed sweet potato or any other side
Reviews, Tips and Questions
Write a review
You need to be logged in to write a review.
Reviews
There are no reviews for this recipe yet.