Chicken or veggie chow mein
If you want a veggie chow mein then just leave out the chicken and ham and add some extra veg!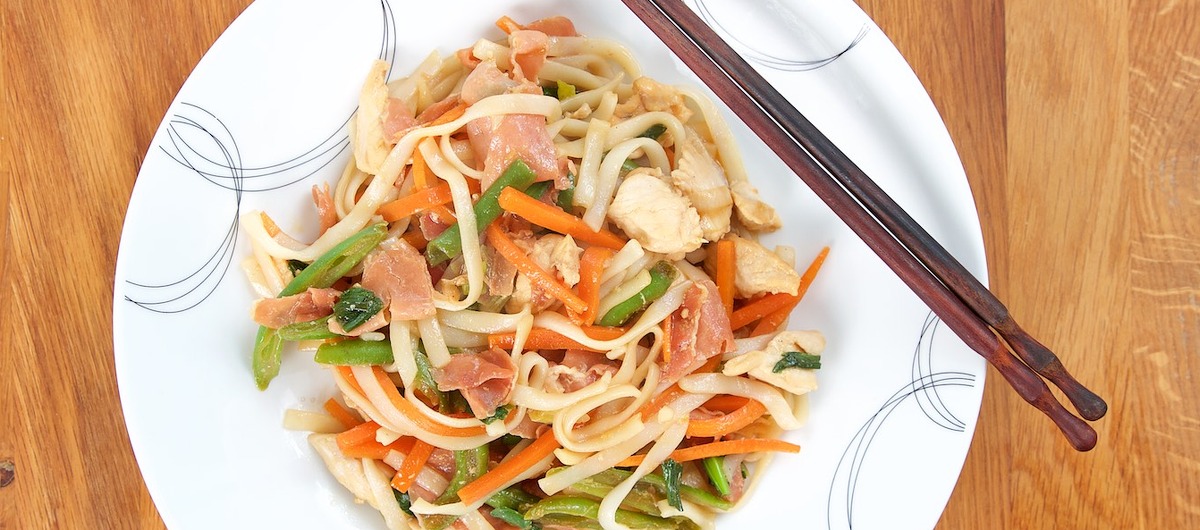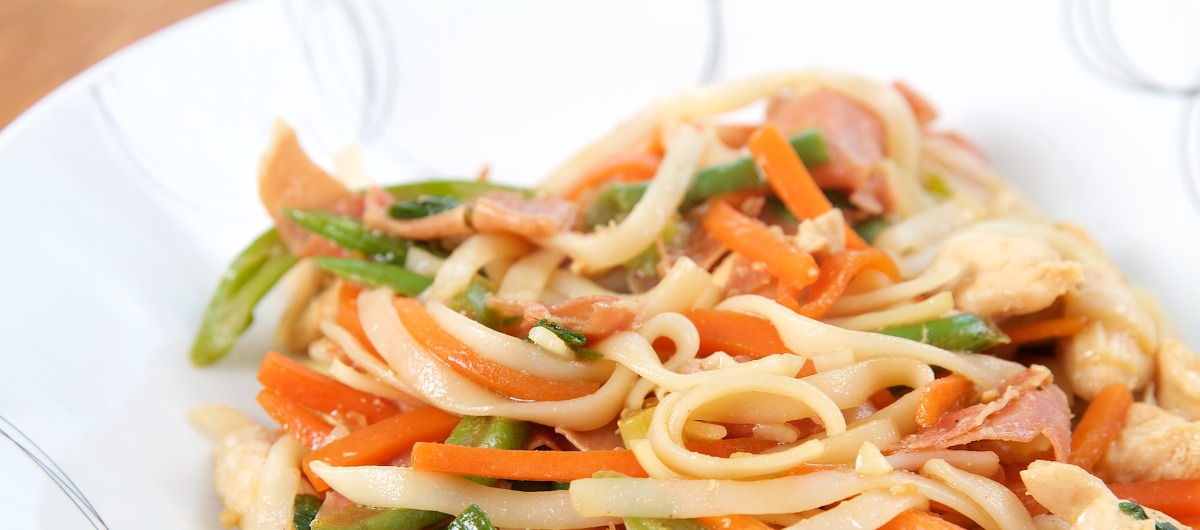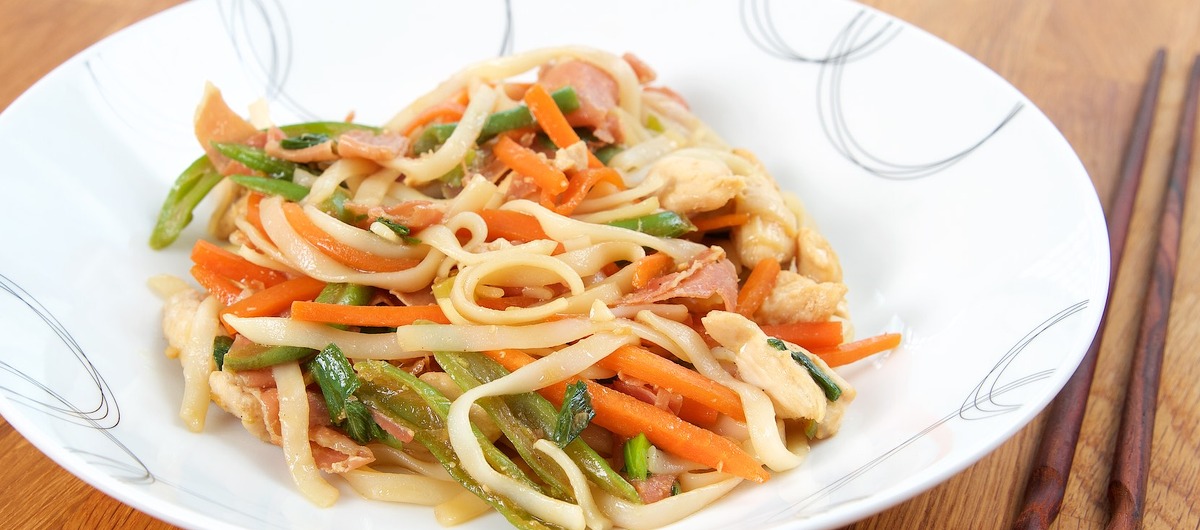 Ingredients
Method
Cook the noodles according to the packet's instructions. Once cooked drain and toss them in 3tbsp of the sesame oil. Set aside
Heat the groundnut oil in a wok or large frying pan over a high heat. When very hot add the garlic and stir for 10 seconds
Add the mangetout, carrots and ham and stir-fry for a minute
Add the chicken, tamari, rice wine, white pepper, the rest of the sesame oil and spring onions and stir fry for 10 minutes (or until the chicken is cooked)
Add the noodles and stir fry for 3 minutes
Serve hot
Reviews, Tips and Questions
Write a review
You need to be logged in to write a review.
Reviews
There are no reviews for this recipe yet.