Chicken wrapped in bacon with pineapple and roasted vegetables
This recipe is very simple but tasty!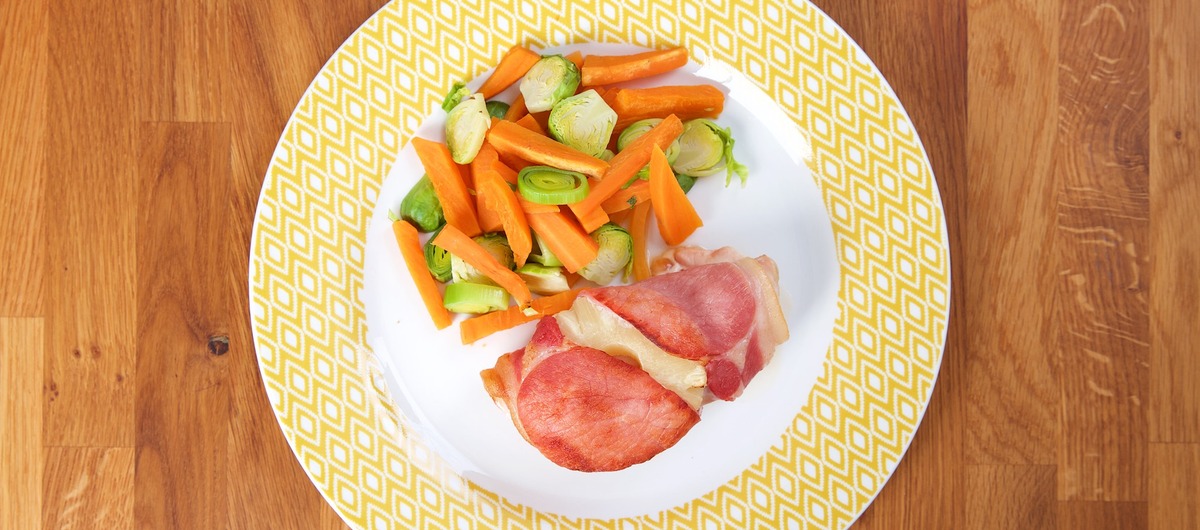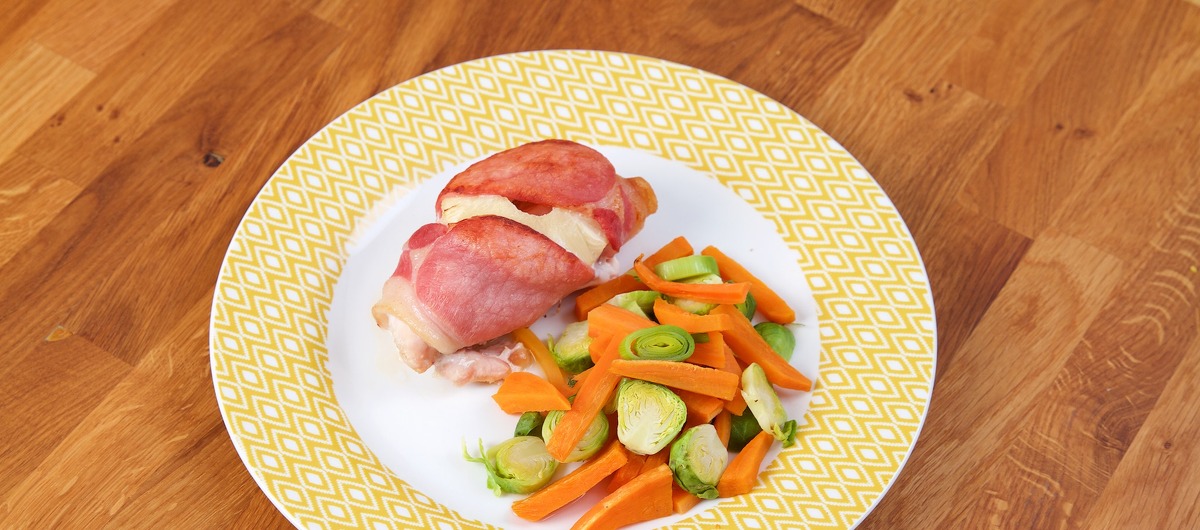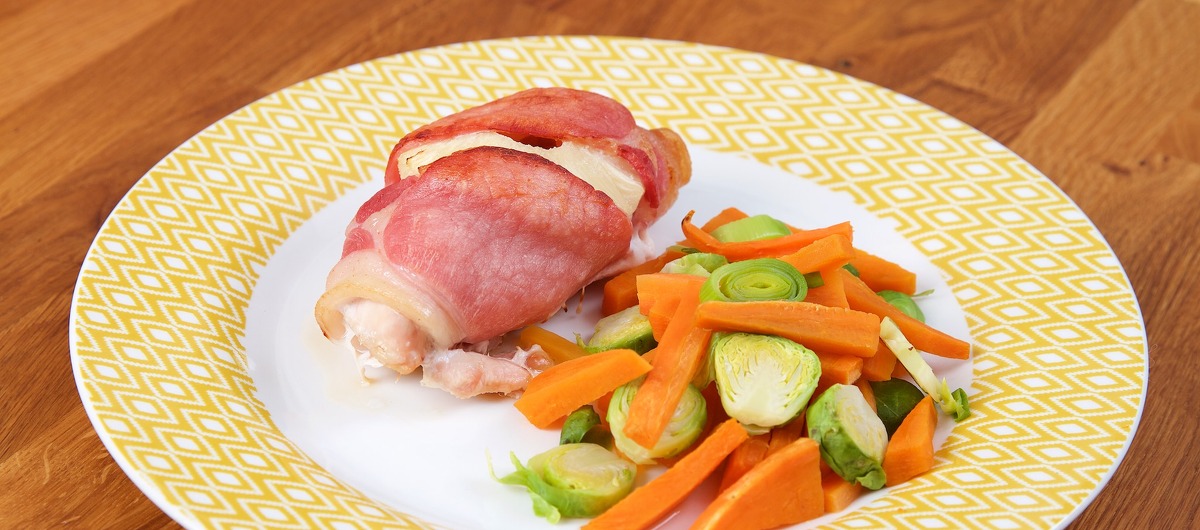 Ingredients
Method
Preheat the oven to 200c
Chop the vegetables into batons (peeling their skins if you can't tolerate them). Then place the veg into a roasting tray and add the coconut oil (you can use olive oil instead if you don't like the taste of coconut oil). Place into the oven for 30-40mins. Remove to stir regularly ensuring the vegetables are coated in the coconut oil as it melts in the oven. When they are cooked they should be golden and soft
Place a pineapple ring on top of each chicken breast and then wrap 2 pieces of bacon over the top of each breast, tucking the ends of the bacon underneath the chicken. Place on a second baking tray and put into the oven after the vegetables have been cooking for around 10-15 minutes
After the chicken has been in the oven for around 20-30 minutes check to see if it's cooked. If it's done the juices should run clear when you insert a knife into the centre of the chicken. If in doubt you should cut the chicken breast to check. The time it takes to cook can vary depending on the size of the chicken breast and your oven. If it is still pink/bloody inside then leave it for another 5 minutes and check again
Once ready, remove the chicken and vegetables from the oven and serve
Reviews, Tips and Questions
Write a review
You need to be logged in to write a review.
Reviews
There are no reviews for this recipe yet.