Sweet potato chips
These chips make a great alternative to white potato chips.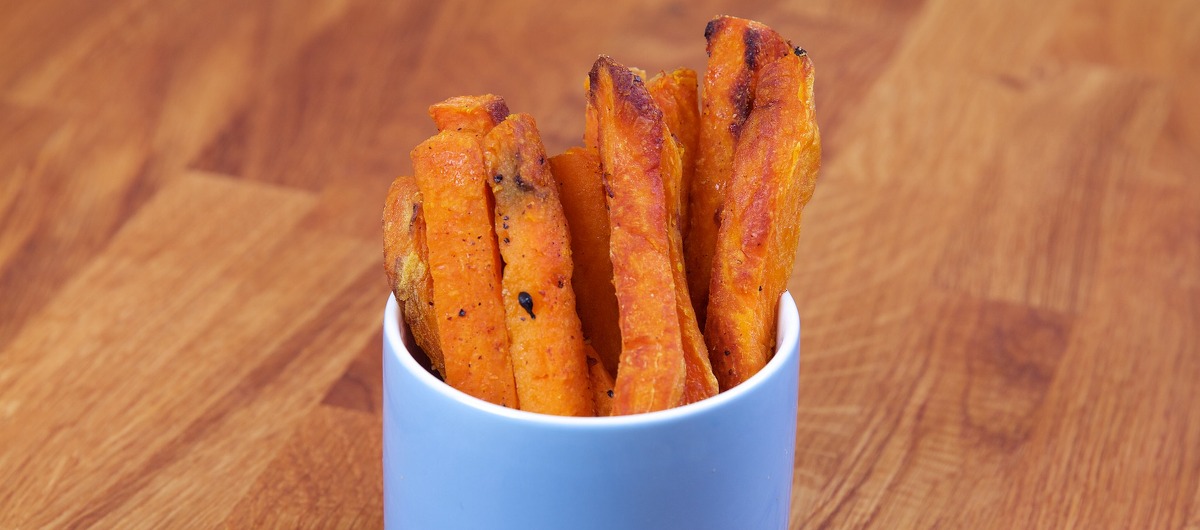 Ingredients
Method
Preheat the oven to 200C
Chop the sweet potato into chip sized pieces (around 1cm thick)
Place in a pan of boiling water for around 5 minutes then transfer to a oven proof dish (big enough that the chips are only on one layer) and sprinkle the oil over and season with salt and pepper and mix to cover
Place in the oven and cook for around 35 minutes, turning occasionally
Serve hot
Reviews, Tips and Questions
Write a review
You need to be logged in to write a review.
Reviews
There are no reviews for this recipe yet.