Prawn and chorizo paella
This Spanish-inspired paella is great for adding whatever vegetables you want to it to create a tasty dish tailored to your individual diet. You could even swap the prawns for cooked chicken or pork.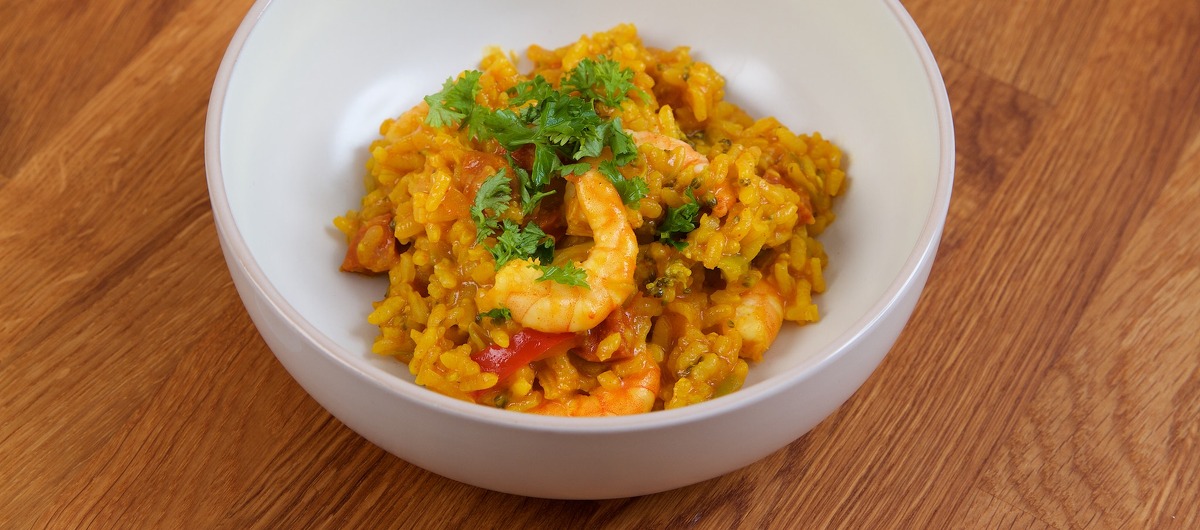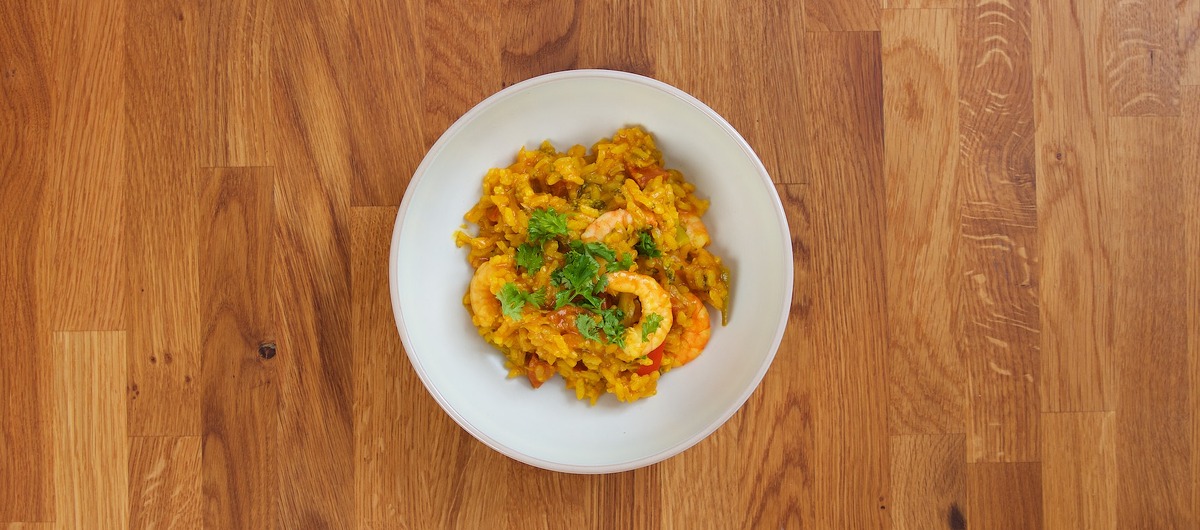 Ingredients
Method
Slice the onion and garlic and fry them in the olive oil over a medium heat until they are soft.
Pour the rice into the pan and stir around so that it is coated in the olive oil. Once coated add half the stock.
Add the paprika, saffron and turmeric to the mixture and also a tablespoon of the lemon or lime juice. Season with salt and pepper and bring to the boil and then leave to simmer, stirring occasionally to prevent the mixture from sticking to the bottom of the pan.
Meanwhile, chop the chorizo into small chunks (or big ones if you prefer!) and add to the pan.
After 10 minutes add any vegetables (see below) and stir them through the rice.
As the rice absorbs the stock add more to the mixture.
Once all the liquid has been absorbed by the rice (this may take 20-30 minutes) taste it to check if the rice is cooked. If it is still hard or too crunchy for your taste then add a bit of water and continue to boil. Repeat this process until you have rice cooked to your taste.
Add the prawns and the rest of the lemon or lime juice and cook for another 3-4minutes until the prawns are heated through.
Serve on its own or with a salad, garlic bread or other tapas dishes.
Veg you could add: Peas, green beans, soya beans…..
If you don't like prawns, or just want a variation, why not add some chicken instead (or as well)?
Reviews, Tips and Questions
Write a review
You need to be logged in to write a review.
Reviews
There are no reviews for this recipe yet.