Honey and orange duck
The honey and orange in this sauce combines perfectly with duck.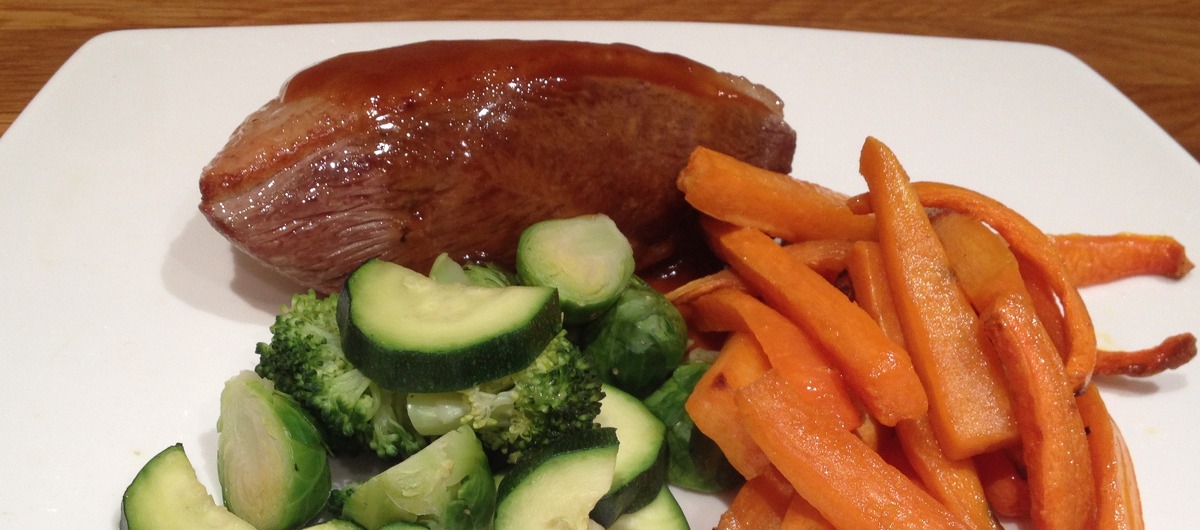 Ingredients
Method
Preheat the oven to 200c
Mix together the orange juice and rind, tamari and honey in a dish and then add the duck breasts coating it in the sauce. Leave to marinate for 15 minutes. Once this is done remove the breasts from the sauce and place in an oven proof dish and add to the oven for 10-15 minutes. Reserve the sauce for later
Remove the duck from the oven and cover with foil. Leave to rest for 5 minutes
Place the sauce in a small saucepan and bring to the boil. Leave to simmer for a few minutes then transfer to a gravy dish
Serve with steamed vegetables, roasted vegetables and/or rice
Reviews, Tips and Questions
Write a review
You need to be logged in to write a review.
Reviews
There are no reviews for this recipe yet.