Gluten and dairy free chicken nachos
These are so tasty - and simple to make too!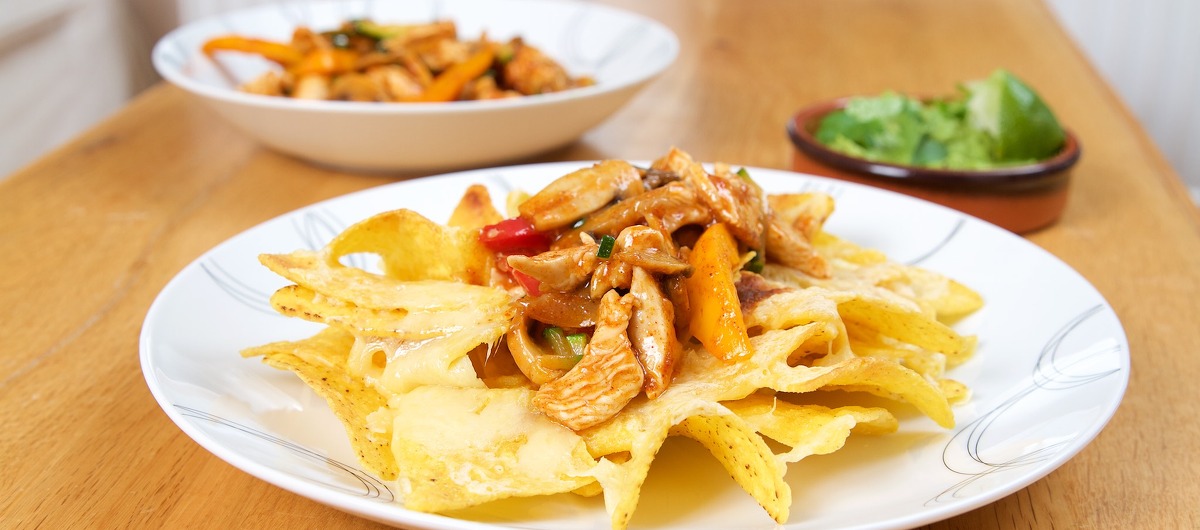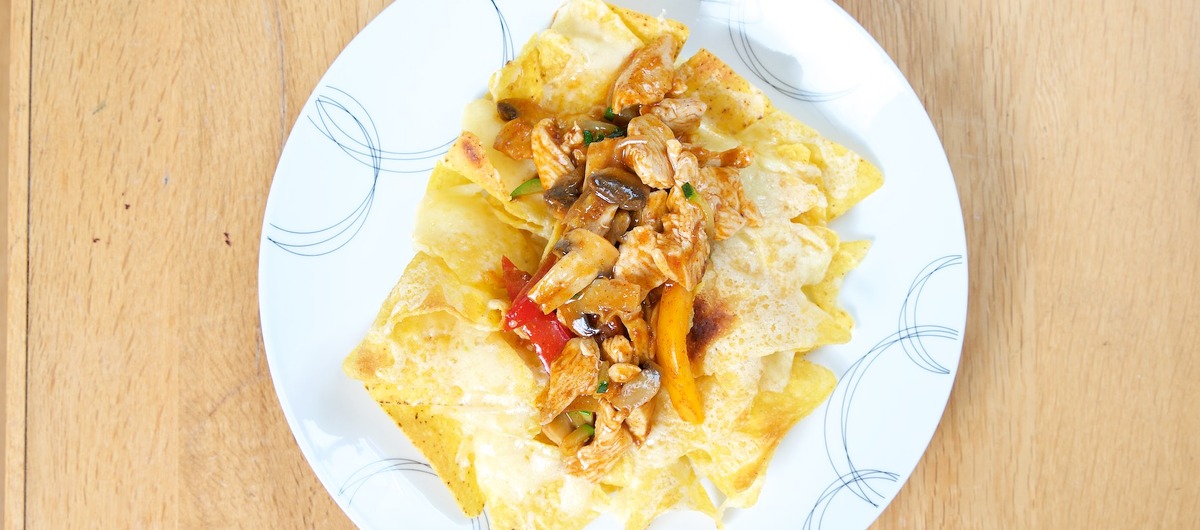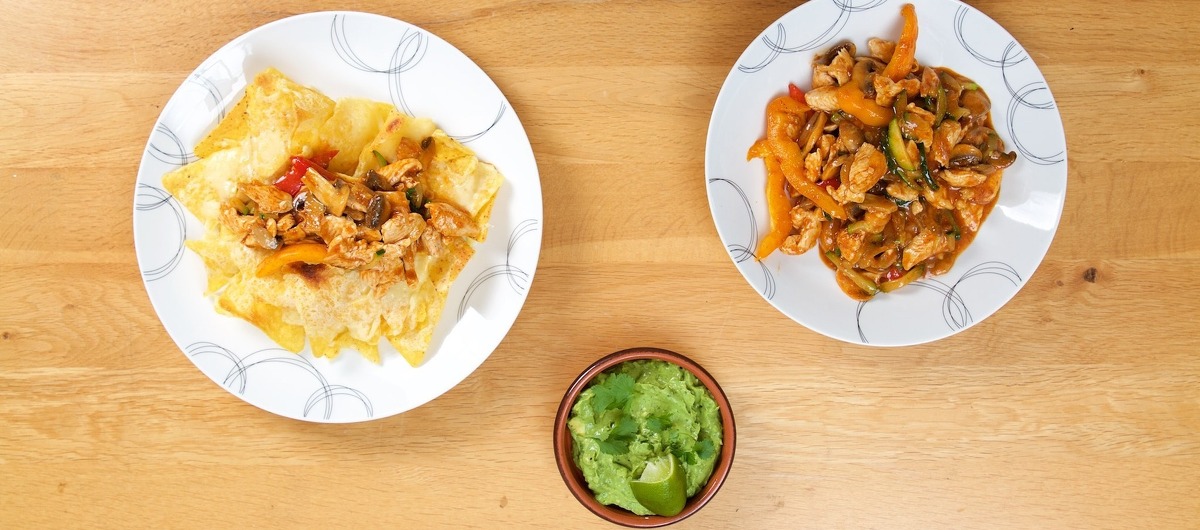 Ingredients
Method
This recipe uses fajita seasoning (which can be made days in advance) and guacamole which is really quick to make while the chicken is cooking.
If you don't avoid dairy you can replace the dairy free cheese with a hard cheese (such as cheddar).
If you don't eat meat you could replace the chicken with kidney beans.
Cut the chicken into small pieces.
Heat the oil in a pan
Chop the onion and add it to the pan. Cook for a few minutes until the onion starts to soften and then add the chicken.
Cook the chicken for a few minutes, turning to ensure all sides are cooking and then add the fajita seasoning and any vegetables you are using, chopped. Stir and allow to cook for 10-15 minutes, continuing to stir occasionally.
While the chicken is cooking make the guacamole.
Once you have finished making the guacamole place the tortilla chips into an oven proof dish, sprinkle with the dairy free cheese and place under a medium grill for a few minutes to allow the cheese to melt slightly. If you are using dairy free cheese it may not melt and bubble in the way that normal cheese does.
Once the cheese has melted and the chicken is cooked serve the food - either with the chicken on top of the nachos or in separate bowls for people to help themselves.
Reviews, Tips and Questions
Write a review
You need to be logged in to write a review.
Reviews
There are no reviews for this recipe yet.