Beef or veggie lentil dhal
You can make this dahl as a vegan dish or with beef or lamb. You can also add any other vegetables you like - just add them when you add the carrots.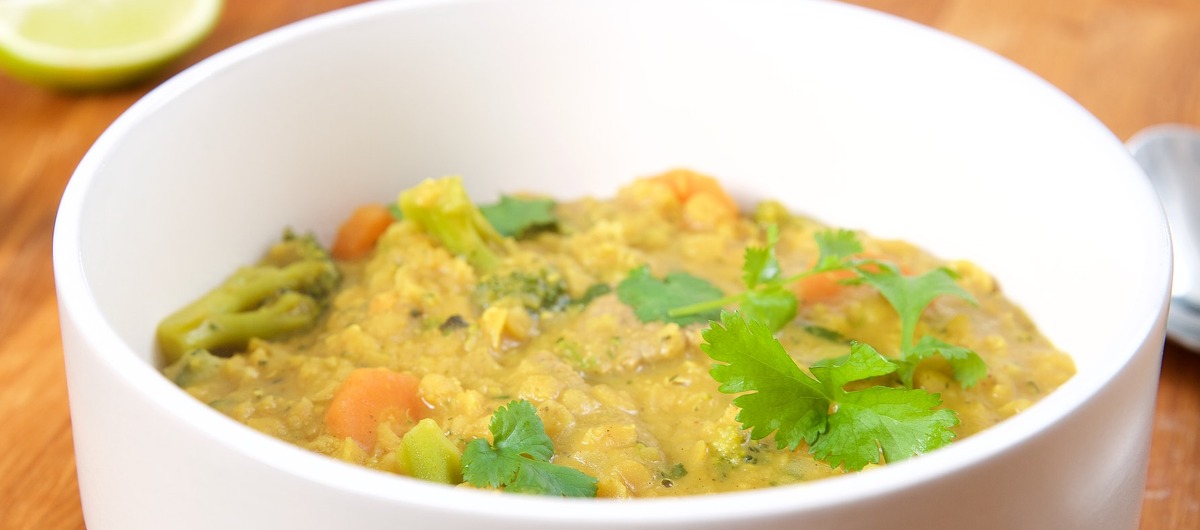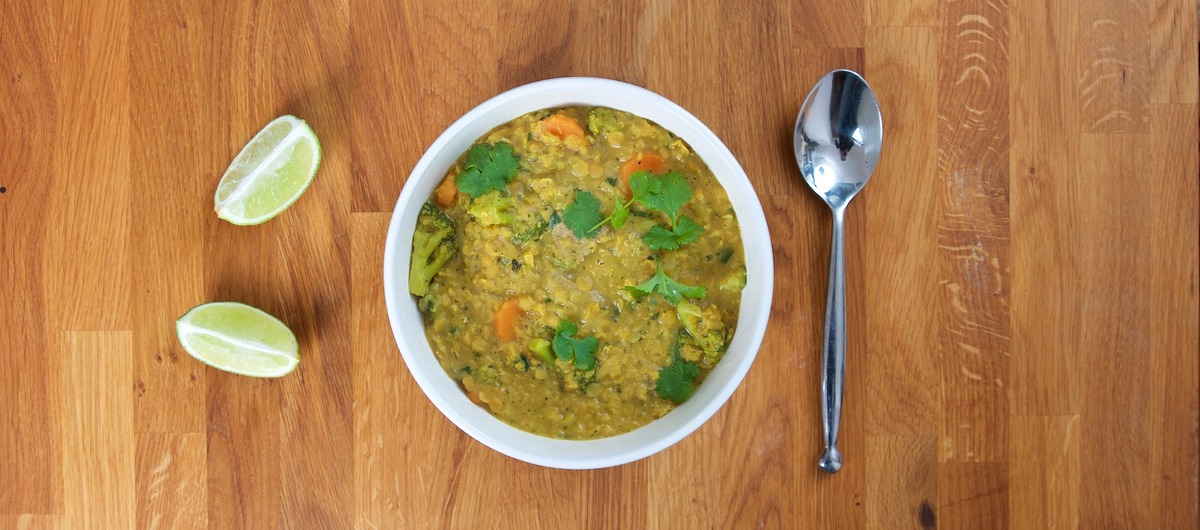 Ingredients
Method
Heat the oil in a heavy-based saucepan. Add the onion and cook for a few minutes until soft. While it is cooking crush the garlic, chop the carrots into thin slices and, if using, cut the beef into bite-sized chunks
Add the garlic and carrot and cook for another few minutes. At this stage you can also add any other chopped vegetables you like (such as courgette, green beans, broccoli). Meanwhile use a fine grater to grate the ginger
Add the ginger and spices (cumin, turmeric, chilli powder, garam masala) to the pan and stir thoroughly, cooking for a minute
If using beef at it now and cook for a couple of minutes, stirring to cover in the spices
Add the lentils, water, coconut milk and season and with salt and pepper. Bring to the boil then reduce the heat and cover the pan. Simmer for around 35 minutes, stirring regularly to prevent the lentils from sticking to the bottom of the pan. If the mixture becomes dry add a little water
While the dhal is cooking toast the almonds (if using). To do this heat a dry frying pan. Once it is hot add the almonds to the pan and cook for a few minutes, stirring very regularly to prevent them from burning. Remove from the heat and put aside
After 35 minutes add the lime juice and fresh coriander and season again with salt and pepper if needed. Leave to cook for another 10 minutes
Once ready serve in bowls and sprinkle over the toasted almonds and some fresh coriander
Reviews, Tips and Questions
Write a review
You need to be logged in to write a review.
Reviews
There are no reviews for this recipe yet.