Egg fried rice
Egg fried rice is so easy to cook - and so versatile too. You can add almost any vegetable or meat.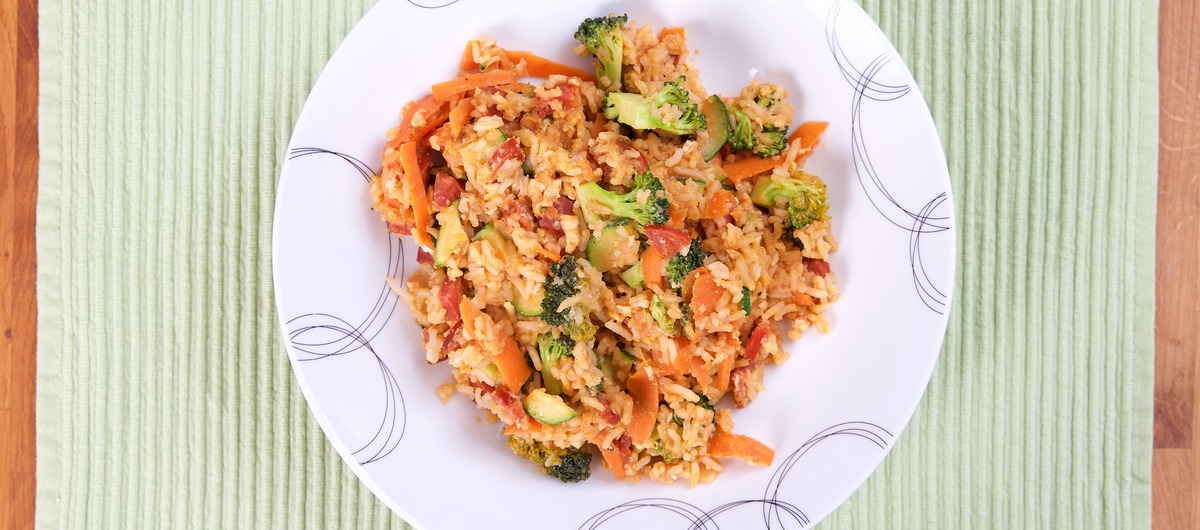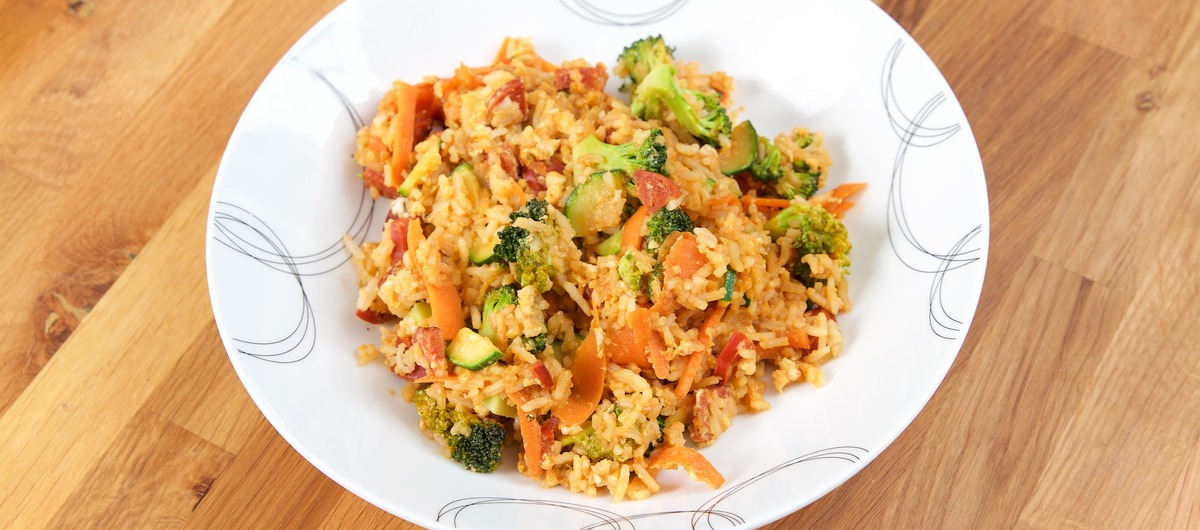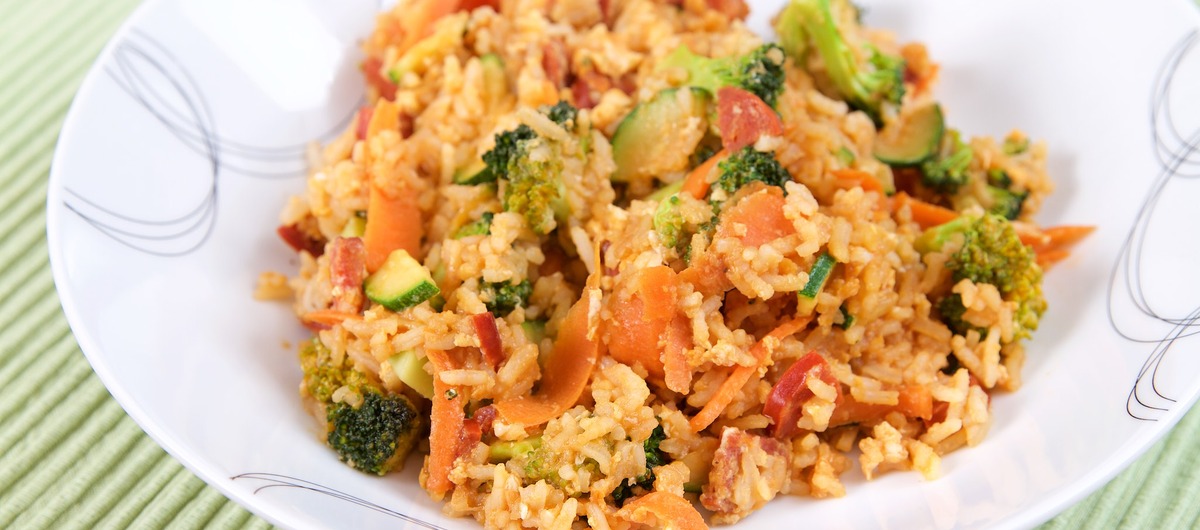 Ingredients
Method
Cook the rice according to the packet instructions, drain and put aside to cool
Chop whatever vegetables/meat you are using into small pieces. The ones for the recipe are just a suggestion - you can add whatever veggies and meat you like....such as cooked chicken, ham, sweetcorn, peas, beans, peppers
Heat a wok or large frying pan and add the oil to the pan. Then add the meat and vegetables and stir fry until they start to soften a little. Then move the mixture to one side and crack the eggs into the empty side of the pan. Mix the eggs together and then allow to cook for a minute. Before they are fully cooked mix the eggs together with the meat/vegetables so that they are scrambled among everything else
Add the tamari, salt and pepper and mix thoroughly. Heat for a couple of minutes and then serve
Reviews, Tips and Questions
Write a review
You need to be logged in to write a review.
Reviews
There are no reviews for this recipe yet.