Lemongrass steamed sea bass
The lemongrass and herbs in this recipe compliment the sea bass perfectly giving it an Asian feel.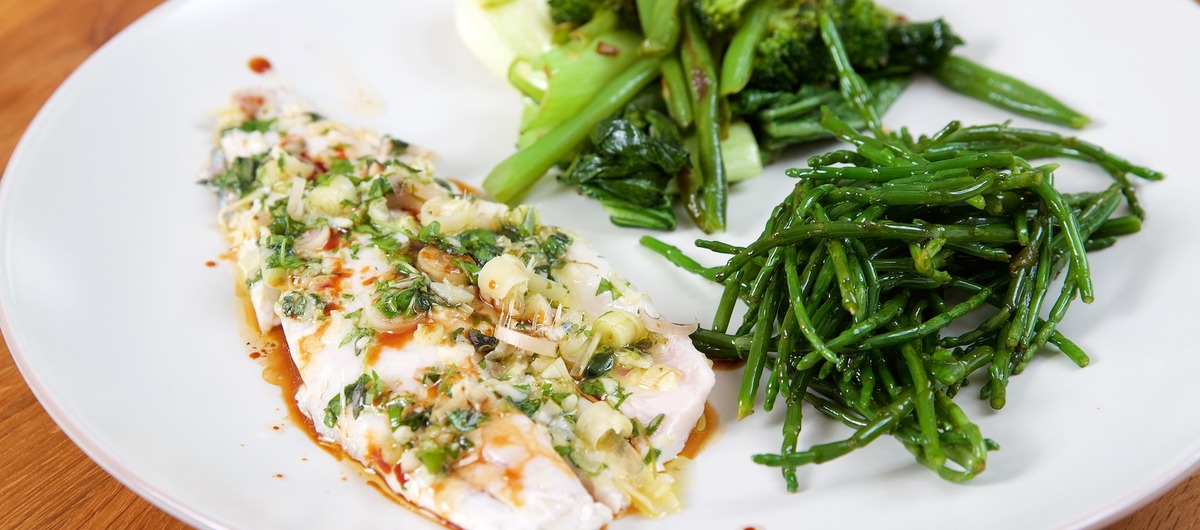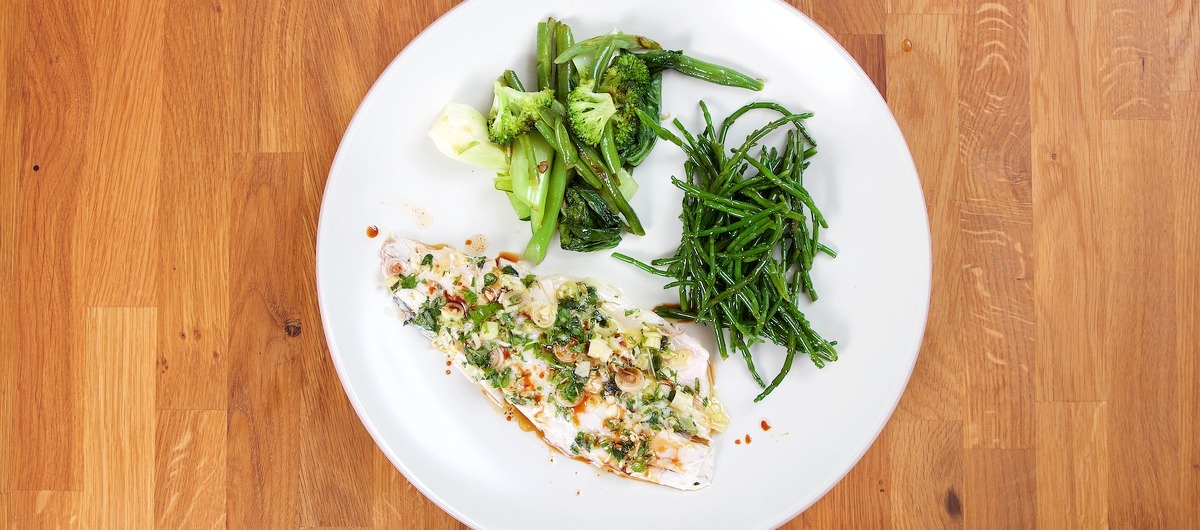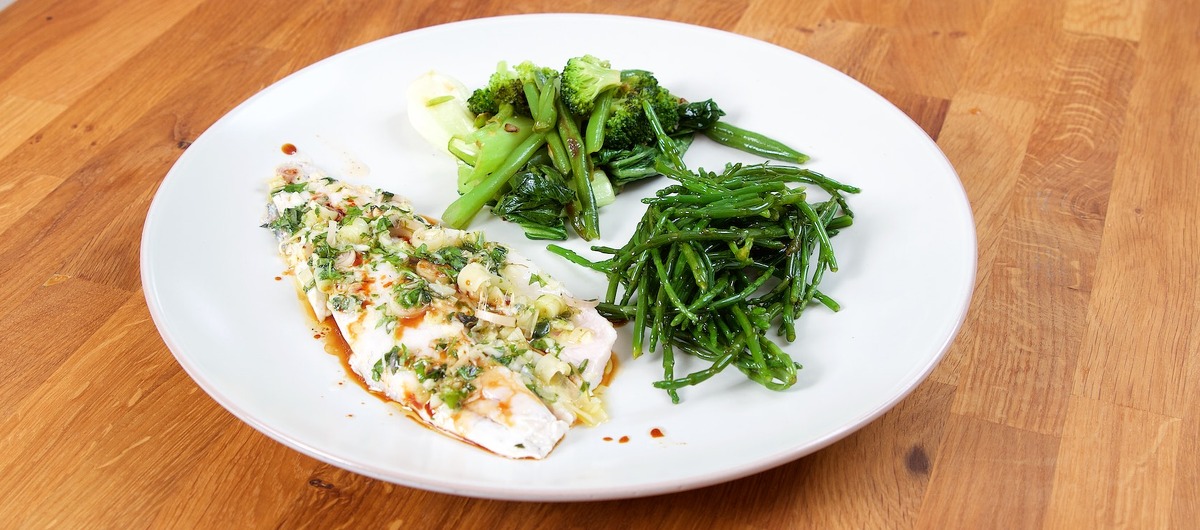 Ingredients
Method
Boil a saucepan of water
Chop the garlic, lemongrass, coriander and thyme. Mix them together with the olive oil and then rub the mixture into the sea bass fillets
Place the fillets into two square pieces of baking paper and place the sea bass fillets in the centre of each piece. You now want to enclose the fish in the paper, leaving some air inside to steam the fish. Fold both of the longest sides of the paper into the middle and then twist the paper at either end of the fish so that you have something that looks a bit like a Christmas cracker
Place a large sieve or colander over the pan of boiling water and place the fish parcels inside. They should now sit above the water. Leave for around 5 minutes. When the fish is cooked it should have all turned white (be careful when opening the parcels as hot air will escape)
Mix together the tamari (or soy sauce), sesame oil and chilli flakes (if using). Pour over the fish
Serve with rice noodles, plain rice, stir fired veg, stir fried green veg and/or sesame samphire.
Reviews, Tips and Questions
Write a review
You need to be logged in to write a review.
Reviews
There are no reviews for this recipe yet.