Chicken salad with sweet potato mash
Serve for lunch or dinner.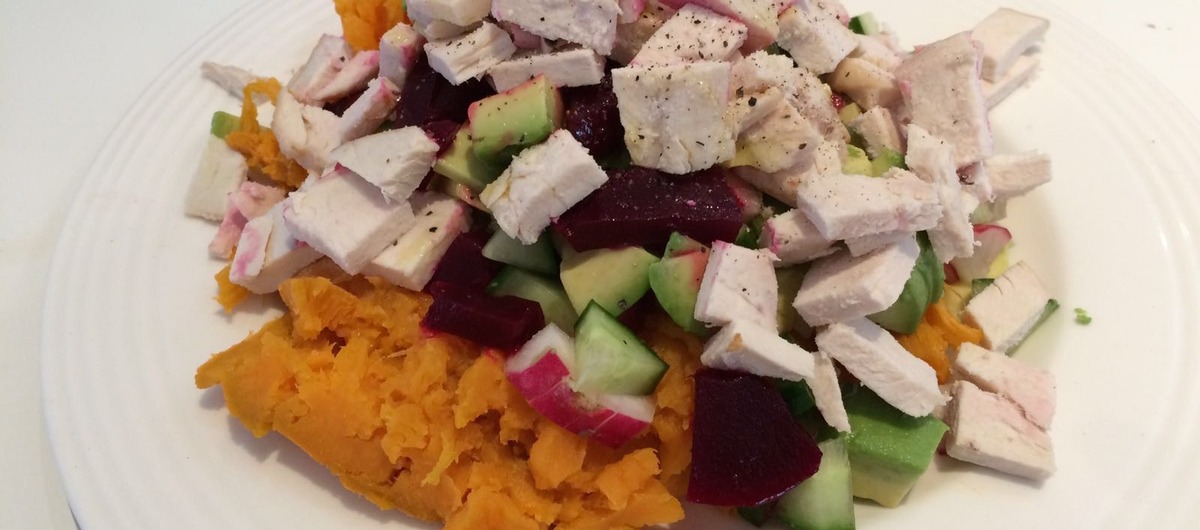 Ingredients
Method
Peel and roughly chop the sweet potato. Add it to a pan of boiling water and cook for around 15 minutes, or until the potato is soft
Drain and mash the potato
Chop your salad. You can use whatever ratio of salad ingredients you like (and whatever salad you can eat)
Serve the salad and potato with the chicken
Reviews, Tips and Questions
Write a review
You need to be logged in to write a review.
Reviews
There are no reviews for this recipe yet.