Gluten free chocolate soufflé
Impress dinner guests with this chocolate soufflé.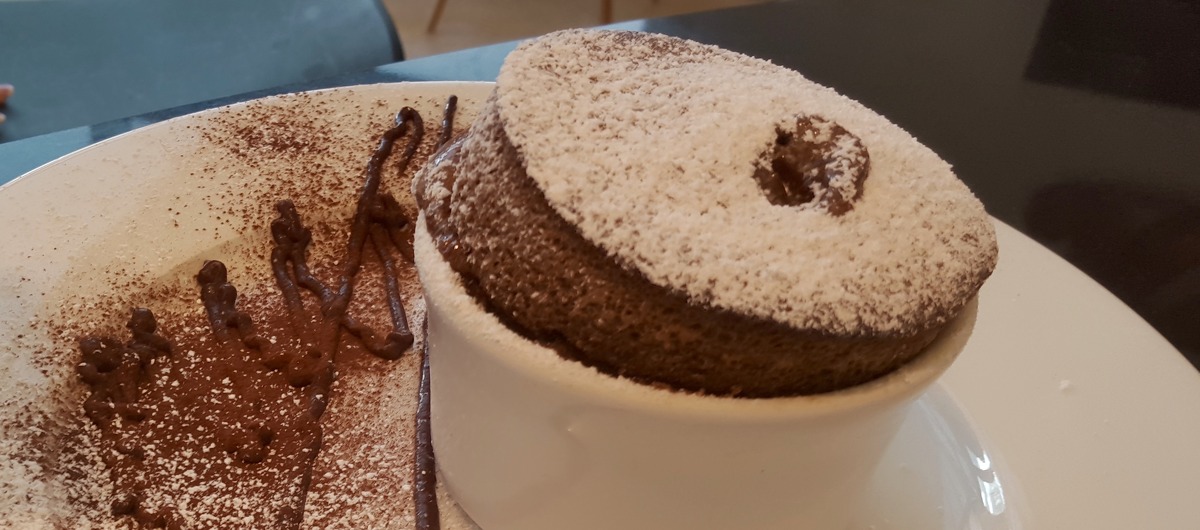 Ingredients
Method
Preheat oven to 190c, 375f or gas mark 5




Generously butter six 8-oz. soufflé dishes. Coat your dishes with the butter then sugar to coat. Put dishes on a baking sheet and set aside




Bring some water to a boil in a medium pan then turn the heat down




Put the chocolate, milk, and 1 tbsp butter in a small metal bowl. Put the bowl on top of water, not touching the water




Stir occasionally until chocolate melts then remove bow from pan, cool down




Add the mixed egg yolks and set aside




In a large clean bowl, beat egg whites, salt and cream of tartar until soft peaks form




Sprinkle in 6 tbsp of sugar (2 tbsp at a time ) and beat until stiff peaks form each time you add the sugar




Whisk 1/4 of beaten egg whites into the chocolate mixture then f

old chocolate mixture into the remaining egg whites




Divide mixture evenly among prepared soufflé dishes and bake until set but still soft in the centre. This should take around 15 -17mins



Reviews, Tips and Questions
Write a review
You need to be logged in to write a review.
Reviews
There are no reviews for this recipe yet.