Dairy free chocolate banana ice cream
This is a great healthy dairy free alternative to ice cream!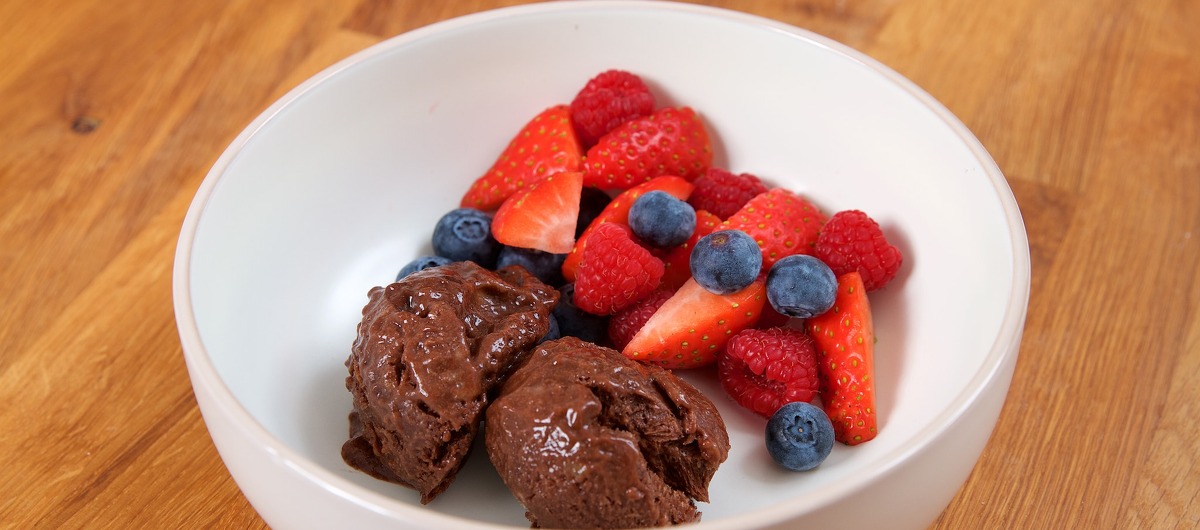 Ingredients
Method
Cut the banana into chunks and add to a blender. Blitz the banana until it is almost frothy (you may need to stop the blender and scrap the sides down to ensure you blend all the chunks stuck to the side.
Add the cocoa powder and honey and blend again
Transfer to a freezer-safe container and freeze for a couple of hours
Serve on its own or with berries
If you want your ice cream to be slightly sweeter then you can add a little more honey (and if you like it more chocolatey add more cocoa powder).
Reviews, Tips and Questions
Write a review
You need to be logged in to write a review.
Reviews
There are no reviews for this recipe yet.