Biologic medication for Crohn's disease and ulcerative colitis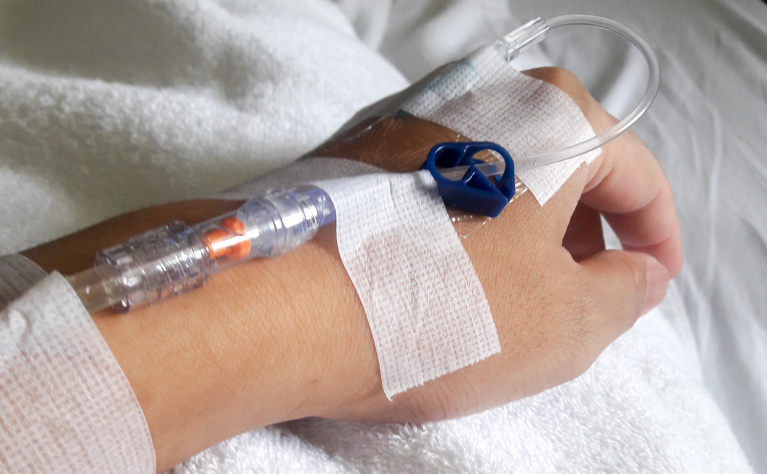 Biologics are genetically engineered from living organisms and target specific proteins and enzymes in your body that cause inflammation. They are more targeted than some other medications used for IBD which suppress the whole immune system.
Different types of biologics target different proteins and enzymes thought to play a role in IBD. The targets include tumor necrosis factor (TNF)-alpha, interleukins, adhesion molecules and colony-stimulating factors.
Biologics are the newest medication to be used to treat Crohn's disease and ulcerative colitis.
Types of biologics include:
Certolizumab pegol (brand name Cimzia)
Infliximab (brand name Redmicade)
Natalizumab (brand name Tysabri)
Natalizumab (brand name Tysabri)
Ustekinumab (brand name Stelara)
Biosimilars
How the biologic is given, and the frequency at which it is given, depends on the type of biologic your doctor thinks is best for you.
Infliximab, natalizumab and vedolizumab are all given via intravenous infusions, usually in a hospital or at a medical centre.
Adalimumab, certolizumab pegol, cimzia, ustekinumab and golimumab are given by injection. Some patients may be able to inject themselves at home.
Biosimilars are imitations of biologic drugs which have already been registered for use. In recent years the number of biosimilar medicines has increased and you may be given a biosimlar instead of one of the brands listed above. Biosimilars are not identical to the biologic they are imitating, but are very similar.
Side effects of biologics may include: headache, fever, chills, difficulty breathing, low blood pressure, and hives. Additionally, patients may experience stomach pain, back pain, rash, nausea, and upper respiratory infection (cough and sore throat).
You should discuss potential side effects with your doctor before taking the medication and read the patient information leaflet which comes with the medication.