Immunomodulators (immunosuppressants) for Crohn's disease and ulcerative colitis
What are immunomodulators?
Immunomodulators - often referred to as immunosuppressants - are a type of medication which weaken or modulate the activity of the immune system. In inflammatory bowel disease (IBD) this decreases the inflammatory response the body has which is thought to play a role in IBD flares. They have been used since the 1960s to treat Crohn's disease and ulcerative colitis.
Types of immunomodulators include:
Azathioprine (brand names include Azasan, Imuran)

Mercaptopurine (6-mercaptopurine or 6-MP) - (brand names include Purinethol)

Methotrexate (brand names include Trexall, rheumatrex)

Cyclosporine A (brand names include Neoral, Gengraf, Sandimmune)

Tacrolimus (brand names include Prograf)

Azathioprine, methotrexate and 6-Mercaptopurine can take between 3-6 months to work so may be combined with another medication, such as corticosteroids, initially.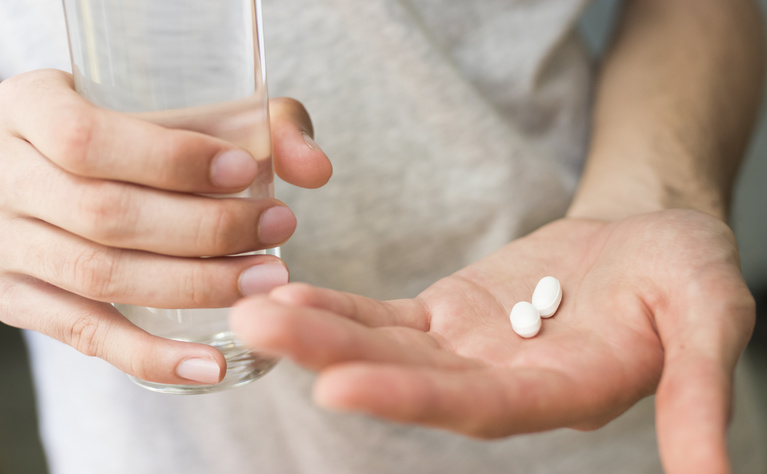 Who can take immunomodulators?
In generally immunosuppressant medications are used in people with moderate to severe Crohn's disease or ulcerative colitis and have not responded well to aminosalicylates or corticosteroids, or to help if someone is steroid-dependent or needs them frequently. They are also used in people with perianal disease that does not respond to other treatment or people with fistulas.
How are immunomodulators taken?
Azathioprine and 6-Mercaptopurine - which are both chemically quite similar - are taken orally on a daily basis. Cyclosporine A and tacrolimus are also taken orally, though tacrolimus can also be applied topically in the case of oral or perianal IBD.
Methotrexate is taken via injection - often weekly - which can be done at home.
What side effects are there of immunomodulators?
Reported side effects of azathioprine and 6-MP include:
Headache

Nausea/vomiting

Diarrhoea

Malaise (general feeling of illness)

Pancreatitis

Bone marrow suppression

Reported side effects of cyclosporine and tacrolimus include:
Decreased kidney function

Hepatitis

Increased risk of infections

Diabetes

Increased cholesterol levels

Sleep problems

Headache

Mild tremor

High blood pressure

Swollen gums

Tingling of the fingers and feet

Increased facial hair

Increased risk of lymphoma

Reported side effects of methotrexate include:
Flu-like symptoms (nausea, vomiting, headache, fatigue and diarrhoea

Low which blood cell count

Scarring of the liver (which can be made worse by diabetes, being overweight and alcohol consumption)

Lung inflammation

What else do I need to know about immunosuppressants?
As immunomodulators suppress the immune system you may be susceptible to catching infections more easily. They can also have an effect on bone marrow, liver and kidneys, therefore you may be required to have regular blood tests to check these.
Find out more....