Biosimilars for Crohn's disease and ulcerative colitis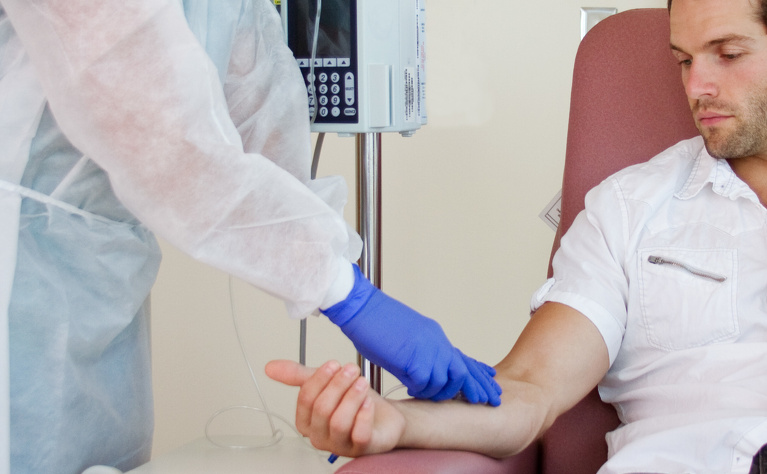 What are biosimilars for IBD?
Biosimilars are biological medicines which are copies of the original licensed biologic medicine.
Biosimilars started being used in the UK after the patent for infliximab (Remicade) came to an end in February 2015, meaning that any company is now allowed to copy the technology and research data used to make infliximab.
The patent for adalimumab (Humira) runs out in 2018 in Europe and there are already some biosimilars in development ready to be launched then.
Biologic medications target specific proteins proteins and enzymes in the body which produce inflammation and try to block them. They are genetically engineered from living organisms.
Biosimilars currently available include:
These are both biosimilars of infliximab and are administered intravenously.
In the coming years it is likely we will see more biosimilar medications approved for use.
Biosimilars are generally cheaper that the originator biologic which is why many patients are switched to these drugs from the original.
Are biosimilars exactly the same as the biologic medicine?
They are not identical but to be approved for use they must be a near identical copy which acts in the same way as the originator biologic they are copying. Different drug regulatory bodies around the world have different guidance on the requirements a biosimilar must meet, which is why a biosimilar may be approved in one country but not in another.
As biosimilars are fairly new there is limited evidence in what happens if you switch between the drugs.
What is the research into biosimilars?
In general biosimilars have to prove similar effectiveness and safety of the originator biologic. As the originator biologic has already been put through rigorous clinical trials the biosimilar is not put through this process. However, it must go through a series of comparability studies to prove its similarity to the originator drug. It must prove similarity in relation to quality, efficacy and safety.
Some research trials have been carried out in the use of infliximab biosimilars on people with other autoimmune conditions (rheumatoid arthritis and ankylosing spondylitis) but not on people with IBD. These trials didn't show up any differences in safety and effectiveness between the biosimilar and the original infliximab drug. Because of the successful of these trials the biosimilars have been licensed to be used on people with IBD. Some trials are being carried out into these infliximab biosimilars and IBD.
Will I be told if I'm getting switched to a biosimilar?
Guidance in the UK states that a discussion should take place with the patient if the doctor would like to switch them onto a biosimilar. Automatic switching should not take place without the patient's knowledge or at the point of dispensing the drug. This is not the case in all countries - for example in Australia the government allows a pharmacist to give a biosimilar without the patient's knowledge. Some hospitals are keen to make a switch because the biosimilar is significantly cheaper than the original drug.
If you are concerned about being switched without your knowledge then speak to your doctor.