Lucy Brightley - My IBD Story
Name:
Lucy Brightley
Year of Birth
1964
Lives:
Cornwall, UK
Type of IBD:
Crohn's disease
Diagnosis Date:
2000
Symptoms at Diagnosis:
Anaemia, frequent toilet trips, pain after eating
Details of Surgery:
Small bowel resection (October 2014)
It was a huge surprise to me following a colonoscopy to be told I had Crohn's disease and to see the look of bewilderment on the consultant's face that I had no idea.
We had moved to Cornwall with our five children in 1998 and two years later I had a routine blood test as was feeling very tired all the time, personally I put this down to full time work and five children – well you would wouldn't you?! The test came back and showed I was very anaemic. A phone call from the doctor followed in which I had to confess a secret I had kept to myself - yes, I told him I was losing blood when I went to the toilet. I felt so embarrassed.
Looking back I can't believe I had not done something about it sooner. It was a huge indicator that all was not well. The fact I also had chronic stomach pain after eating and needed the toilet immediately was, I thought, 'just me'.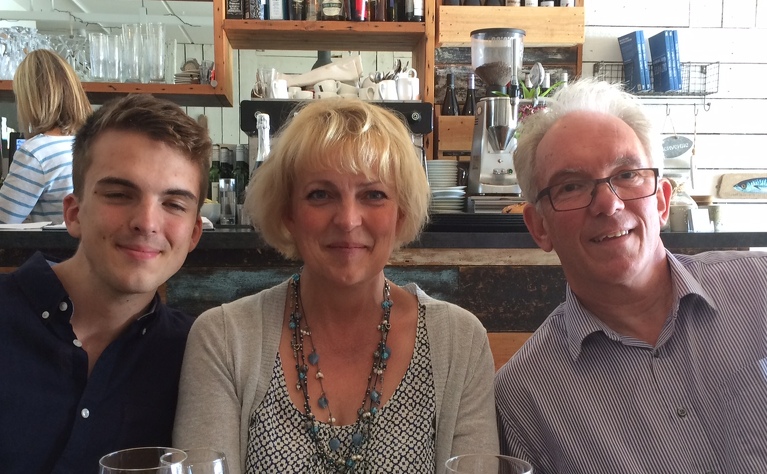 Following the initial diagnosis life changed. I was more aware of my body and what it felt. I was put on various types of medication, none which really agreed with me, however the steroid Prednisolone was a godsend in times of big flare ups.
I had a couple of stays in hospital but overall I put it to the back of my mind and carried on my life – I was determined it wouldn't play a big part at all.
About three years ago, having kept my head down regarding hospital and doctors, they called me in for a review and I had an MRI and colonoscopy. This showed a long stricture that need surgery. I was having trouble eating any normal portion size too.
October 2014 saw me in hospital having a small bowel resection - for those of you who have had one you will know the horror of being asked to eat the next day – what if the stitches weren't secure, where would my food go? It didn't take long to realise that it would be fine and having not eaten for three days I was literally starving! I went back to work after eight weeks and before I knew it everyone was home for Christmas – that's all 12 including partners now!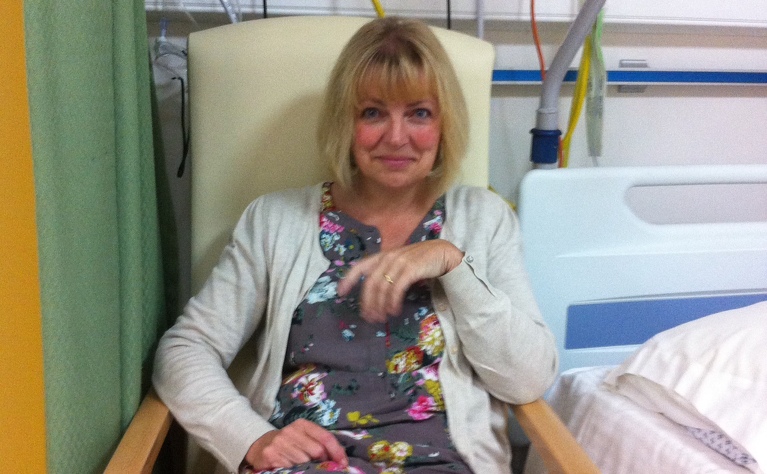 Life continued – the surgery was a success, although missing my ileum and end of small bowel meant I now have B12 injections every eight weeks alongside daily folic acid and iron tablets.
However, I have always found stress and life dramas to have an impact on my Crohn's and so, when in November 2015, my father who had come to live with us following the death of my mother took his own life the shock and upset brought back a huge Crohn's relapse.
The year 2016 began with me not knowing which way to turn. I gave up work as I realised I couldn't think straight and needed time out. I decided the way forward was to do something positive for myself and to help with the shock of what my dad had done. I signed up to do a charity cycle across Brazil in 2017 – I hate exercise so this was the ultimate challenge. It takes place over two weeks cycling 40 to 50 miles a day. Never in a million years would I have thought I would be doing this but then again – why not?!
To try and get the Crohn's under control I was put on Azathioprine. This really did not agree with me so we then moved onto injecting at home with Humira. I loved this drug. I actually felt really well on it but…my joints really didn't so…Infliximab is next!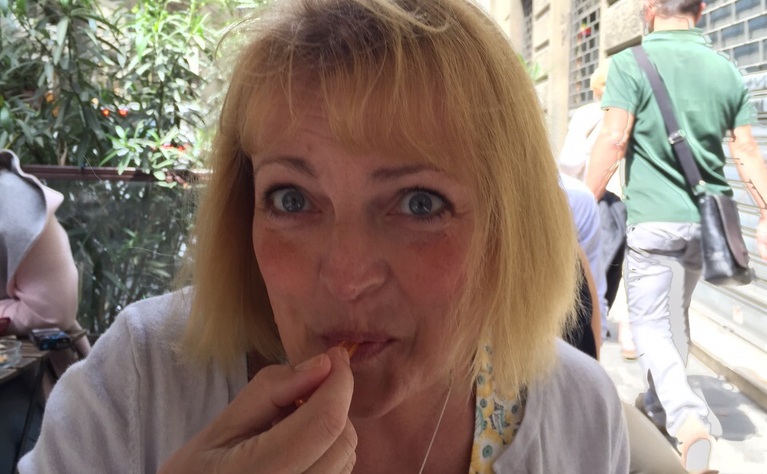 The cycling is going as well as expected – it's hard and I get very tired. I've had my live travel jabs before starting the drugs above and, apart from a dislike of lycra and the rain, it has actually been a very positive thing to do.
I am still determined not to let Crohn's rule my life and it hasn't stopped me from doing anything that I have wanted – yes, there are emergency toilet dashes, chronic pain and joints that stop me from sleeping sometimes but there is always a sunny day, friendships that make me laugh till I cry and the banter that my children provide that keeps me on track.
Over the years I have tried many diet related options that help. The one that has made the most difference is a gluten free diet and it is actually very easy to do these days. Exercise is actually hugely helpful – not over doing it but making sure I get out and about every day – timing it between bathroom visits!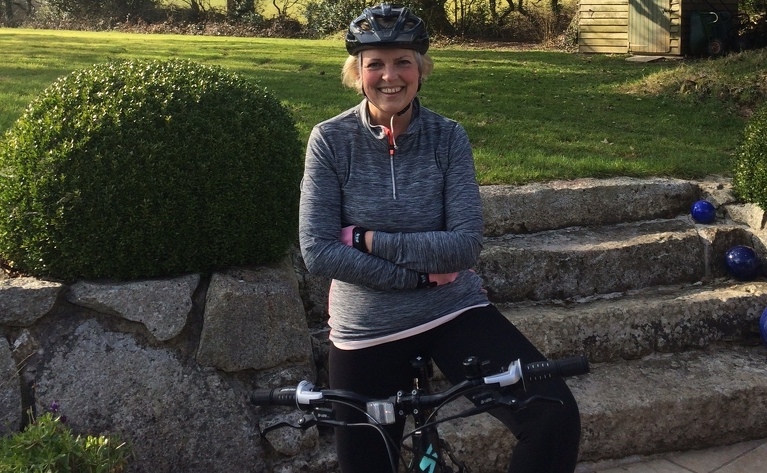 During the last few years the implementation of an actual IBD team at my hospital has made a big difference. Any problems I can email either of the two IBD nurses and they will come back to me the same day. I have found this invaluable. The other option was to make an appointment with the GP who, whilst excellent, doesn't have a good understanding of Crohn's.
So for me, onwards and upwards (hopefully not too many hills on the cycle)!
Sponsor Lucy
Lucy is taking part in the Women V Cancer cycle ride in aid of Breast Cancer Care, Jo's Cervical Cancer Trust and Ovarian Cancer Action. If you would like to find out more, or sponsor Lucy, click here.