Bouillabaisse
This tasty fish stew will make you feel like you are on holiday in France!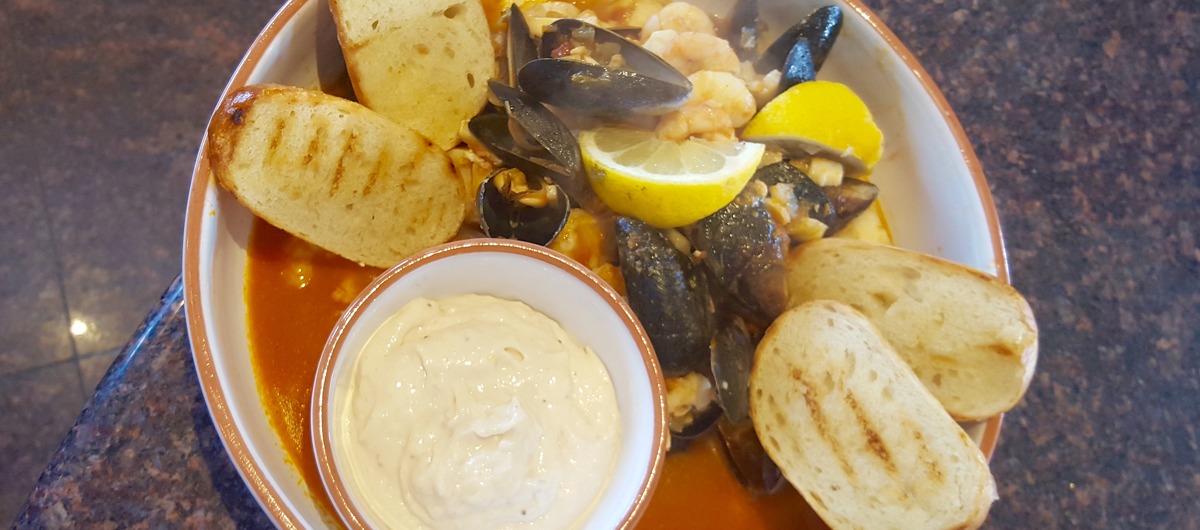 Ingredients
Method
Put the olive oil into a pan and heat. Add the garlic, fennel seeds and fennel bulb and cook for a few minutes, making sure they don't burn




Add tomato puree and cook for ½ minute with the chopped tomatoes




Add the bay leaves and fish stock and cook for 15 mins




Add the monk fish and cook for 2 – 3 mins




Then add the chopped cod and mussels. When the mussels start to open, add the prawns and adjust the seasoning



Reviews, Tips and Questions
Write a review
You need to be logged in to write a review.
Reviews
There are no reviews for this recipe yet.