Marvel launch IBD characters and comic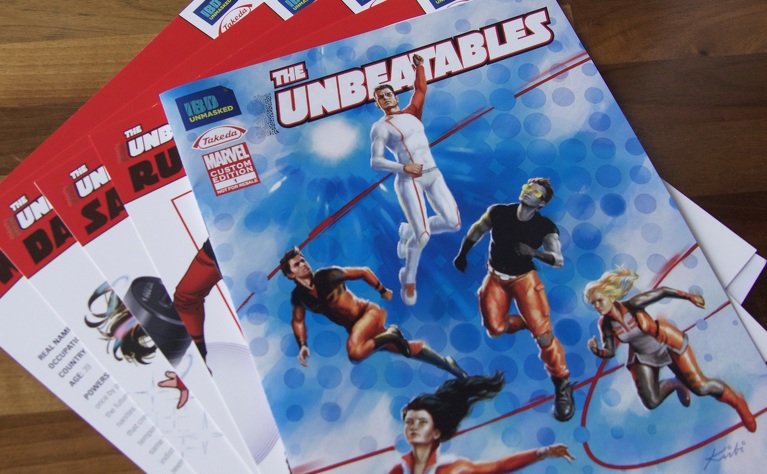 For the past few months our founder Seb Tucknott has been working with Marvel Comics and pharmaceutical company Takeda to create a new comic based around five characters who live with inflammatory bowel disease (IBD).
Seb was one of only two people in the UK - and only a handful around the world - who were selected to work on the IBD Unmasked project. Seb helped to advise the creators about what it's like to live with IBD and the traits the characters should possess. The result was The Unbeatables.
The project was headed up by Fabian Nicieza - the writer of Deadpool and X-Men.
Seb said: "It was such an honour to be asked to be involved in the project. IBDunmasked is a fantastic project which is looks to bring IBD experiences to life. IBD can be scary, but this campaign replaces fear with inspiration, empathy and humour.
"The Unbeatables is also raising awareness of IBD among people who may never have heard of it before."
The Unbeatables was launched at ComicCon in London on Friday (October 28, 2016). Seb attended the launch and gave media interviews to the Daily Mirror, Daily Express, as well as several comic industry media and bloggers.
Seb continued: "It was great to meet the Marvel illustrator Kirbi Fagan at the launch. Kirbi has lived with Crohn's disease for most of her life and she is living proof that you can achieve anything you want to."
You can view the first issue of the comic at www.ibdunmasked.com. Other issues will be released over the coming year.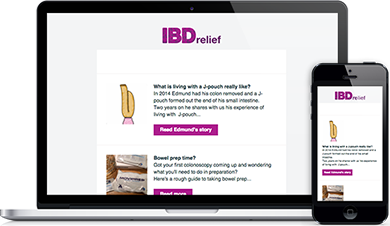 Find this article useful?
Why not sign up to our mailing list and receive regular articles and tips about IBD to your inbox?