Seb Gets Gutsy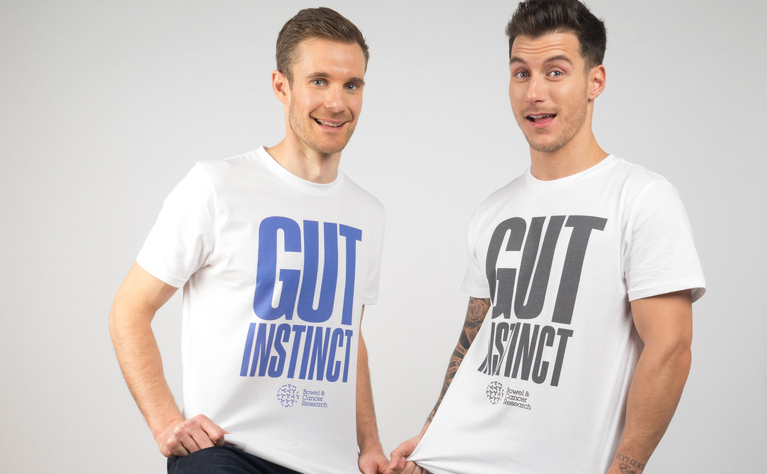 Our founder Seb Tucknott is showing he's got guts by supporting a charity campaign to raise awareness of bowel conditions.
Seb has teamed up with Bowel & Cancer Research for their I've Got Guts campaign which aims to shine a light on the courage of people who live with bowel cancer or disease. It also aims to raise money for the charity's research into these areas.
Chief Executive of Bowel & Cancer Research, Deborah Gilbert said: "We experience daily the tremendous courage of individuals who live with a bowel cancer diagnosis or a chronic bowel condition.
"Our ambition is to fund the best science across the UK to find better treatments. I've Got Guts helps to raise vital funds for our research and to give a positive voice to people whose conditions are often misunderstood."
Seb joined Strictly Come Dancing star Gorka Márquez for a photoshoot to promote the campaign.
Seb said: "Exactly 10 years ago, in April 2008, I was diagnosed with the bowel disease ulcerative colitis. The diagnosis has changed my life in a huge number of ways - overwhelmingly for the better.
"I've discovered a huge amount of strength and courage I didn't know I had and I don't think I would have found if I wasn't living with UC. It has shaped me and made me a better person.
"I wanted to support the I've Got Guts campaign to show that bowel disease can affect anyone at any time in their life - but that it also doesn't mean that you can't live a fulfilling life."
To support the campaign you can buy an I've Got Guts t-shirt here.