Sri Lankan food and IBD
I recently read an article suggesting that South Asian diets exacerbated symptoms of IBD sufferers. However, after a holiday in Sri Lanka I beg to differ.
During the trip I tasted a huge array of the local cuisine and found that it was nearly all agreeable with my ulcerative colitis.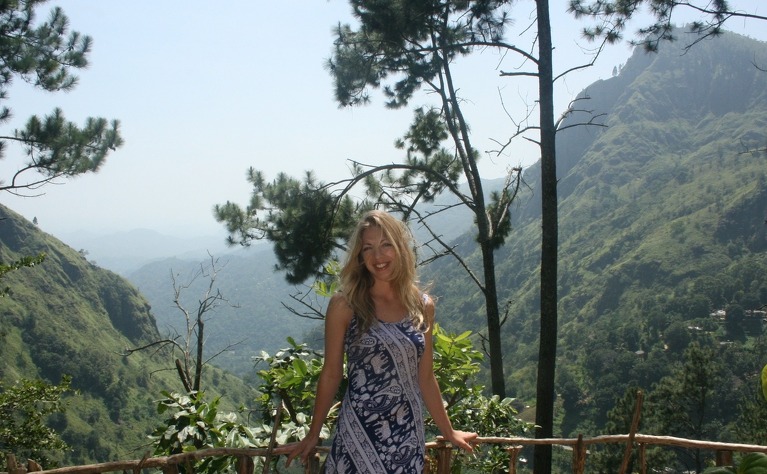 Festive arrival
Our holiday (and incidental food odyssey) began on January 31, 2016, post Christmas bloat, and inevitably began with aeroplane food. Following this necessary evil (and a couple of worrying toilet trips) we arrived at our first accommodation in Colombo, the wonderful College House.
It was "Pongal", a Hindu festival for farmers, and our lovely host greeted us with a traditional festive dish made from the first crop of new rice and cooked with milk, cashews and sweetened with jaggery – an unrefined natural sugar.
After the plane food jip, this soft and wholesome snack had a calming effect on the belly.
Tip: Plane food – I chose the Asian vegetarian meal, which was pretty much guaranteed to be gluten free and was mainly dhal or paneer and rice - best of a bad bunch?
Spice
"Sri Lankan style" is fairly spicy. I don't seem to have a problem with a bit of spice if the food isn't itself inflammatory. However, I know everyone is different on this matter, and in Sri Lanka you can always ask for your food without spice. In fact, they assume foreigners avoid hot and spicy food and one waiter told us they were "scared" to put it in! So actually, you may have to ask for it spicy/"Sri Lankan style" if you want the full flavours on offer.
Ayurveda
Health awareness seemed widely spread amongst Sri Lankans. Ayurvedic principles are celebrated in cooking and people eat remedially using healthful ingredients, herbs and spices. Not a lot of oil is used and sugar was easily avoided. Ubiquitous food such as rice, noodles and dhal were always a fuss free gluten free substantial option.
One place we had a few unforgettable dishes from was an eco lodge in Kataragama called Gem River Edge. Here they served wholesome Ayurvedic vegetarian meals prepared by a cook who never seemed to leave his wood-burning stove. Smokiness perfused each meal, whilst the food maintained a freshness only home-grown ingredients bestow. We feasted on lotus roots and gotu kola amongst soft legumes, wild red rice and other sacred fruits, vegetables and herbs plucked from the lodge's fertile farm. Even on safari we had a light but substantial (and of course delicious) picnic of rice noodles dhal and sambal followed by sweet ripe pineapple.
Rice and curry
Dinner at Metthah's in Unawatuna was like coming home and Metthah's smile is as scrumptious as her cooking. Her home accommodates a couple of tables where she serves her rice and curries of the day. We were treated to five curries: dhal curry made with coconut milk, green beans in a coconut sauce, shredded beetroot, pumpkin and ordered an extra fish curry, which was a big spicy chunk of tuna. We left with a very good feeling in the heart and belly.
We soon realised rice and a selection of curries was the traditionally served Sri Lankan meal, sometimes served served tapas style. This was wonderful to share and made it easy to avoid too much rice during the day, which can make one feel heavy if digestion is an issue.
Fish
Like many islands, fresh fish and fisherman are celebrated with beautiful fish curries. Tuna was common as the staple fish curry but there was also many a beach barbeque grilling all sorts of snappers, mullets, crustaceans and other healthy sized fruits of the sea.
Hoppers and sambal
Hoppers and coconut sambal was often served with dhal for breakfast, and sometimes an egg was poached inside. This was a little too heavy in the morning for me but I thought hoppers are a genius alternative to toast! They are made of rice flour and coconut water and also great with fruit. 'String hoppers' are a rice noodle version and a great alternative to bread with a meal. Sambal is a side dish/condiment made of shredded coconut, chili, lemon juice and salt.
Fruit
A long debated issue for IBDers. Who else's doctor told you to cut down on fruit and veg? A piece of advice I follow fairly closely was from my cousin – a Chinese herbal doctor – who told me to avoid too many raw fruits and veg in the winter when your body needs warming (a very basic and lay explanation). Also, one should attempt to avoid fruit and veg that isn't native or in season to your part of the world. This advice has worked wonders for me and I believe helps me recover from a winter relapse. Therefore, being in a tropical country and climate with fruits dangling off the trees in front of you, I was very happy to eat an ample amount.
Sweet ripe bananas cost buttons and became a staple snack. Papaya is good here - very sweet and very good for the bowel with all the amino acids. This was a go-to juice drink (ask for without sugar – it doesn't need it) when I felt I needed a calming of the tummy. Pineapple was plentiful, even made into a delicious naturally sweet jam at Dunes. And despite its sweet acidity, it is a good digestive aid.
Unfortunately for me, the sharp passion fruit didn't go down too well. I wouldn't personally recommend it for an IBD sufferer (why I avoid oranges as well).
Mangoes, avocados and lychees were prevalent throughout our travels and punctuated our journeys. Peeling them with a penknife on beaches and balconies.
King coconuts
Coconut water straight from the husk with a straw. This was a guaranteed reviver from a hangover, too much sun and dehydration. It was also perfect for recovering the stomach from a very queasy boat trip and of course the old bowel. An all-rounder full of sodium and potassium plucked off the trees and chopped in front of you. In most places it was cheaper than water!
Curd and treacle (or 'horny')
Curd was naturally set yoghurt generally made from buffalo milk full of probiotic cultures: an eco dream as well as a blessing on the belly.
Gem River Edge made their own daily from the buffalo near by. It was readily available even from roadside shack shops sold in generously sized clay pots. This is used in many cooking recipes but was also sold together and often served as a dessert or breakfast with "treacle" or "horny" as one amusing bottle was labeled.
But this sweet viscous substance was neither a sugar derivative nor was it made in a hive by bees. It was nectar bled from the flower clusters of the Kithul tree. This combination was the perfect breakfast for my sweet tooth yet delicate tummy.
One chai tea I had was served with "treacle" instead of sugar. Lassies were also a consistently available delicious, nutritious and probiotic snack/meal/drink.
I usually fear a breakfast if I have to go anywhere straight after, but this just gave me a splendid "start to the day" and I was ready for the beach! We also took our time having breakfast as there was a magical pond full of wildlife and being so relaxed and warm helped keep any upset tummy on the down low.

Tea
I now know first hand why Ceylon tea is world-renowned. We even went to a tea factory! Here we were told that us English prefer a strong brew but this can relinquish flavour. I am a strong advocate for all teas for their calming and 'awakening' effects on the bowel, especially since coffee can often be too strong. Ceylon tea comes in all types of bag and leaf and most often served in a classic white china pot. A couple of places served morning tea morning with condensed milk - very sweet - but there are plenty of teahouses and cafes where you will find it just how you like it.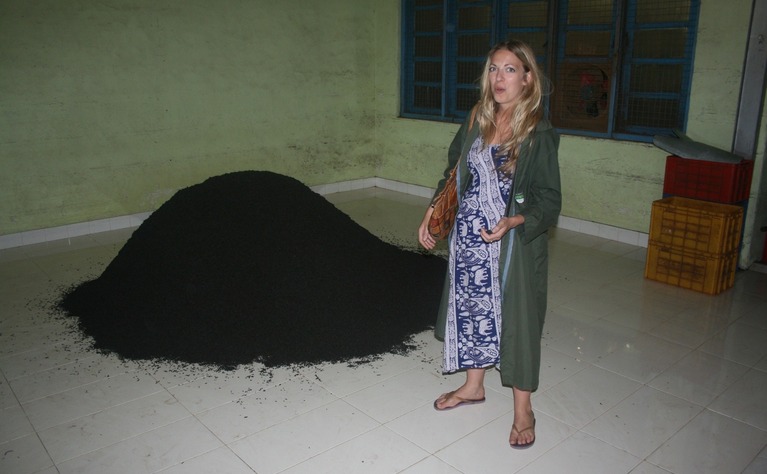 Beer
Although an infamous bowel bubbler, I do enjoy a beer or two, especially on a balmy holiday evening. 'Lion' is Sri Lanka's national beer and although a little wheaty never gave me too much trouble if I didn't have too many. Once, despite strongly avoiding spirits in the last few years, I did try a cocktail of ginger, coconut water and 'arrack' – the national spirit derived from coconut and this was considerably digestible. Generally there was much more interesting things to do than drinking.
Sri Lanka has so much to offer in terms of wellbeing - lifestyle, culture and food, I believe it has given my body the best start to 2016.
What are your experiences of southern Asian foods and your IBD? Leave your comments below.
Looking for travel insurance?
We have partnered with specialist UK medical travel insurance company Medical Travel Compared*. They compare different travel insurance policies for people with Crohn's disease, ulcerative colitis and other medical conditions to find the best available price.
*This is an affiliate link. This means if you buy your insurance through the company we may receive a commission. The money we receive will be used to add to our information and resources for people living with IBD. This will not affect the price you pay.